Cooking Bajan Style: Jam Puffs
2nd November, 2015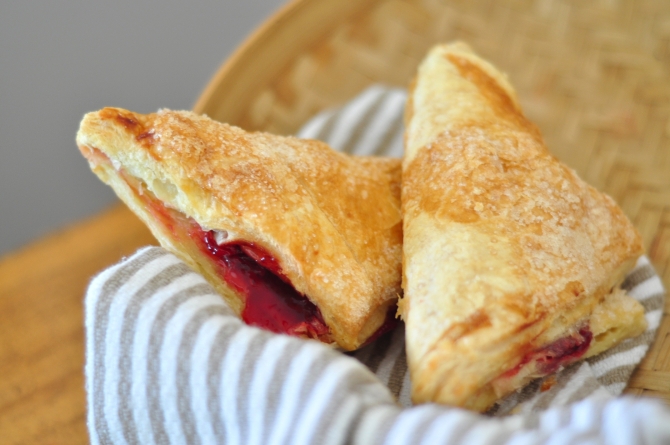 Jam Puffs bring me back to my childhood days, I remember my Dad would collect fresh jam puffs from the bakery every Friday and I would literally sink my teeth in to the flaky pastry and devour them after school! Jam puffs are a sweet jam filled pastry usually in the shape of a triangle sprinkled with brown sugar. They can be eaten for breakfast, in the afternoon around tea time or when ever you have the craving! The sugary sweetness of these treats are loved by many Bajans close and afar so we have the recipe below if you want to try making them! 
Ingredients 
8 teaspoons of strawberry jam
0.42 lbs OR Half Pack of Puff Pastry
Whisked egg for brushing
 
Instructions

Preheat the oven to 375 degrees Fahrenheit or follow instructions of package of puff pastry. Cut the puff pastry into 8 equal-sized pieces (keep them rectangular). Put a teaspoon full of jam in the middle of each pastry rectangle. Fold up two opposite corners of the pastry and join in the middle. You'll also need to curl up the other two corners of the pastry because otherwise when the pastry puffs up the jam will get pushed off onto the baking tray. Place on a greased baking tray and brush the top of each pastry with the whisked egg. Bake for approximately 10-15 minutes or until the pastry is puffed and golden. Cool for a few minutes before serving (because the jam gets HOT).ENJOY!