Attraction Review: Island Safari Adventure Tour
3rd October, 2014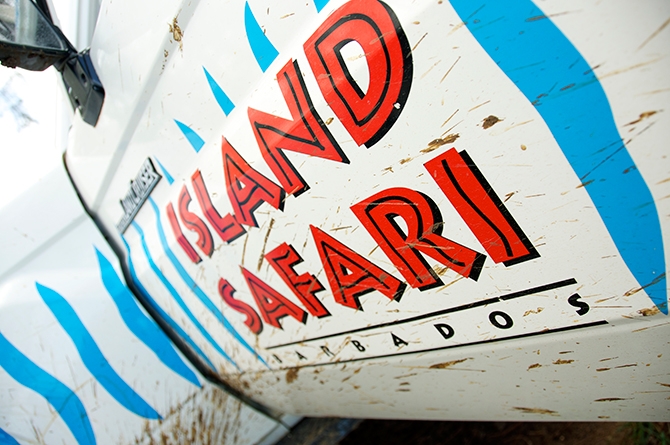 We were invited to experience the "Adventure Tour" from Island Safari, one of their most popular tours. We hopped on the back of their off road jeep which is fully decked out with seats and of course seatbelts for all the guests! We were greeted by our guide and driver, full of informative tips on Barbados and lots of jokes! Now, this tour is certainly not for the faint hearted but rather for those who love to have fun and explore Barbados off the beaten track style! Rather than drive on the main roads, Charles took us through cart roads (off roads) with streams of mud and water to arrive at our destinations! Our first stop was Gun Hill in the parish of St. George!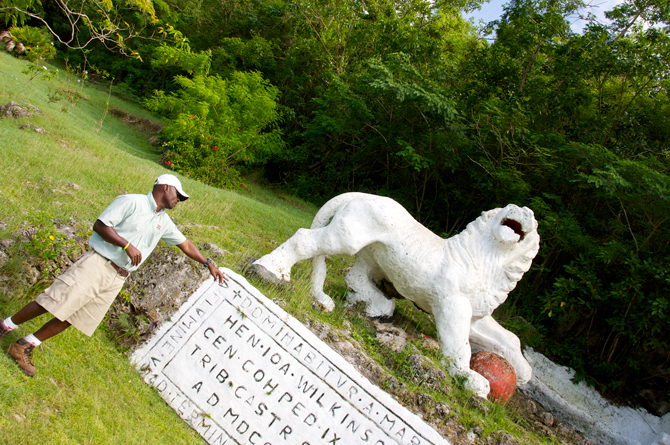 Here Charles explained the significance of the Lion and how it was carved out of a single piece of rock in 1868! There were also some magnificent views of the South of Barbados!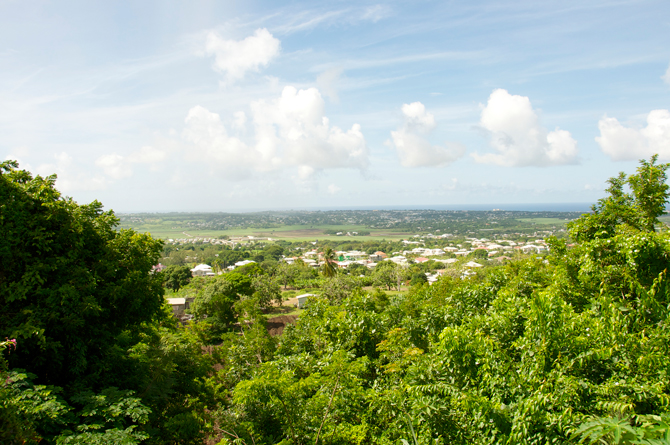 On we went, passing various pieces of our heritage along with natural flora, fauna and wildlife to arrive at Edge Cliff, St. Joseph, one of the most spectacular views in Barbados! Part of Hackletons Cliff, Edge Cliff provides you with a panoramic view of almost the entire East Coast and reaches over 1000 FT high! Here we enjoyed a Rum Punch and small snack before we once again hit the road!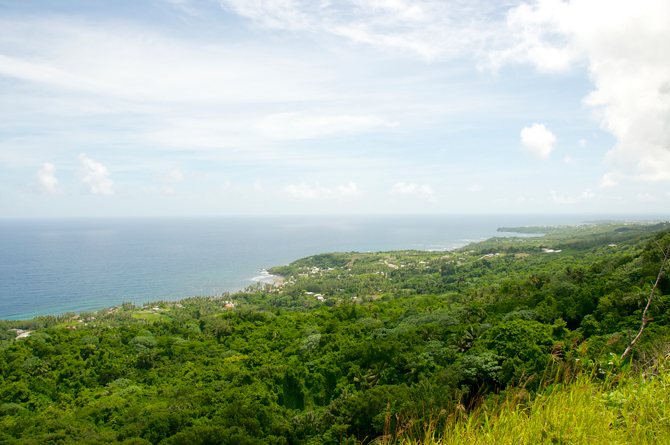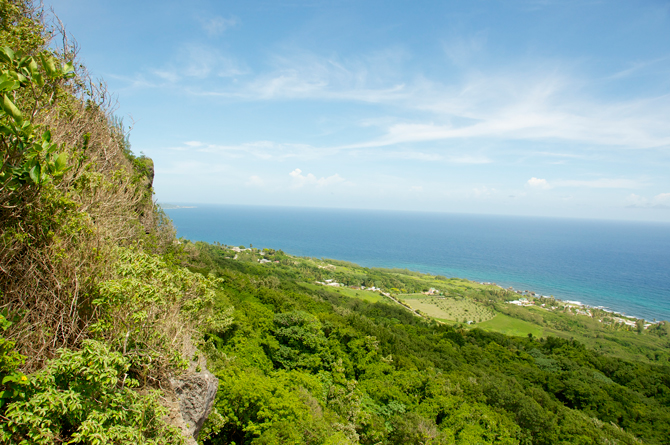 Driving through New Castle, passing stunning scenery, and finally making our way to Parlour beach which is a classic example of one of our East Coast Surfer's Paradise sort of beaches. Not ideal for swimming however; simply breathtaking to look at!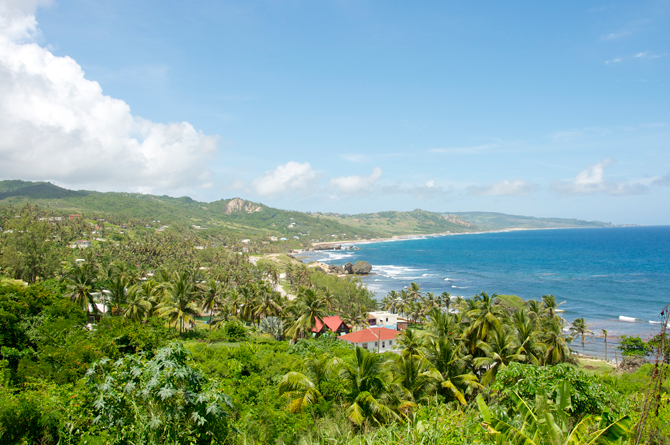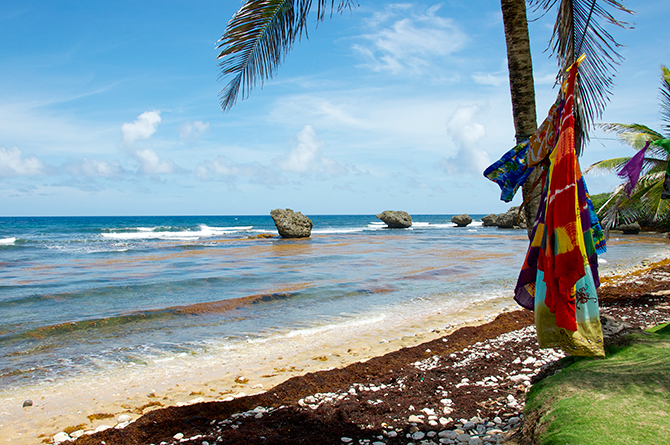 Then through the hills, up past Morgan Lewis Windmill and through the parish of St. Lucy we drove!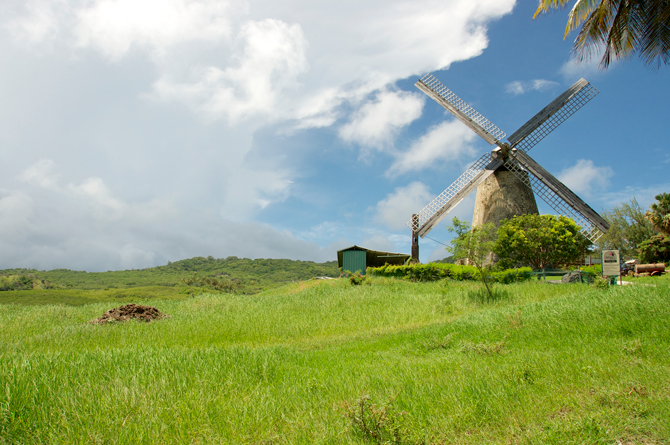 Arriving at one of our last stops, Little Bay we spent some time marveling at amazing rock formations!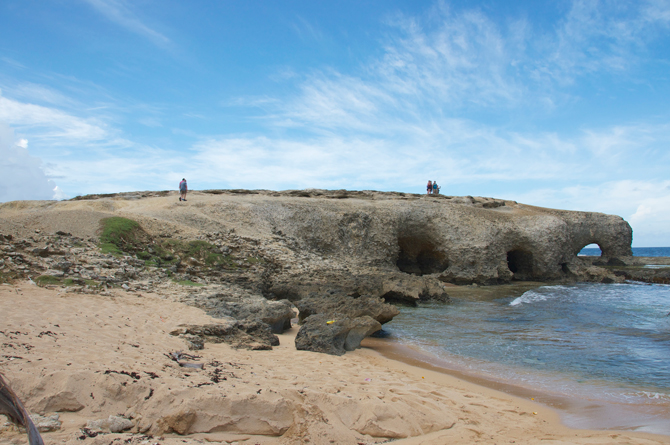 By now everyone was getting hungry so we headed to Sugar Cane Club Hotel for a true and tried Bajan Lunch. On the menu was Macaroni Pie, Peas and Rice, Beef Stew, BBQ Chicken, Salad and Coleslaw. We enjoyed this coupled with a Banks Beer of course! 
Sometimes, even we lovers of Barbados take this island for granted and it was magical to bask in the sheer beauty and diversity Barbados offers. We would like to thank Island Safari for allowing travelers and locals alike to view our island in such an informative and not to mention fun way!