Cooking Bajan Style: Macaroni Pie
23rd July, 2012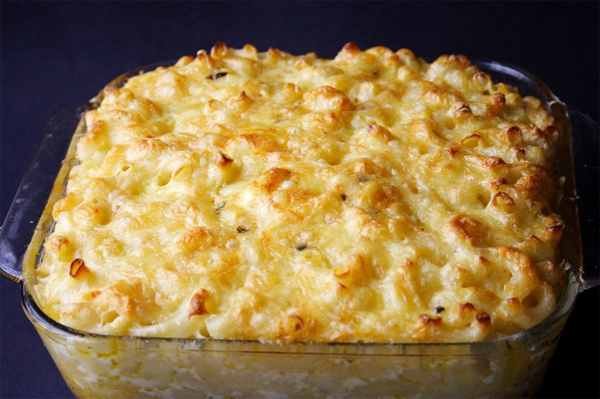 One of Barbados' signature side dishes that you will see just about anywhere is our special and of course delicious macaroni pie. Now you may be wondering- macaroni pie? Well it is basically macaroni and cheese but baked to perfection with a few secret ingredients that make it Bajan. Many buffets and road side vendors sell it along with their other side dishes and it pairs well with beef stew, fish, chicken and just about any meat dish. It is a go to dish for all Barbadians and is served with most local's "Sunday" lunches. Traditional Bajan macaroni pie is made with cheddar cheese and contains some unexpected ingredients such as ketchup and mustard for colour and flavour. Take a look below for a great macaroni pie recipe. Have you ever tried this scrumptious dish?
Macaroni Pie Recipe
Ingredients:
1/2 pound long tubed macaroni

4 cups cheddar cheese

1 1/2 cup evaporated milk

1 cup water

1/3 cup ketchup

1 tbsp. yellow mustard

2 small onions

1 tsp. black pepper

1 egg

Grated cheese for top
Method:
Bring water to boil and add macaroni.
Slice one onion and add to the salted boiling water.
Preheat oven to 350 F/ 180C. While macaroni is cooking, grate onion and cheese.
Drain macaroni and combine all ingredients with the macaronni, adding the cheese first to allow melting.
Transfer to a buttered/greased baking dish and top with grated cheese.
Bake pie for 30-40 minutes or until golden brown.
Enjoy!
Tasty Tip
Instead of normal water, use the water the macaroni was cooked in.