Bottoms Up: Bajan Rum Punch
31st March, 2014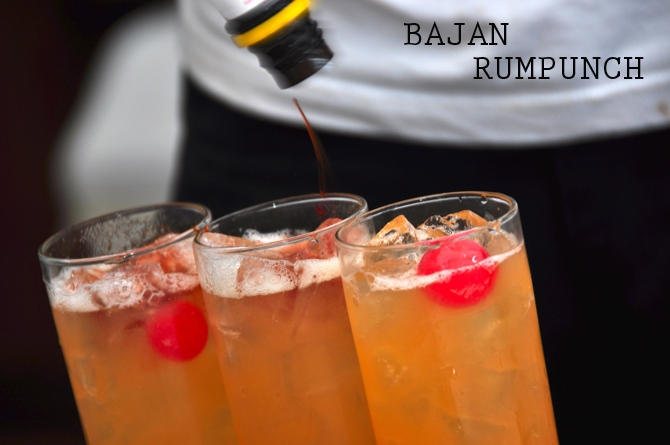 Rum Punch is that infamous drink that you must try when you come to Barbados. As the rum touches your lips, you feel more Bajan! Perfect to sip on whilst lounging at the beach, on an island tour or simply in the company of friends and family. We actually have never given you a recipe for our very own rum punch and thought how could we!! So here we go...
Recipe for Bajan Rum Punch
1 part lime juice (fresh of course)
2 parts simple syrup 
3 parts Bajan rum (Mount Gay)
4 parts fruit juice (we like to use a mixture of orange and pineapple juice)
5-8 drops of Angostura bitters
Mix all the above ingredients together, add some ice and drink up! You can add some ground nutmeg also if you are a fan!