Top 5 Places to Eat Real Bajan Food
19th December, 2016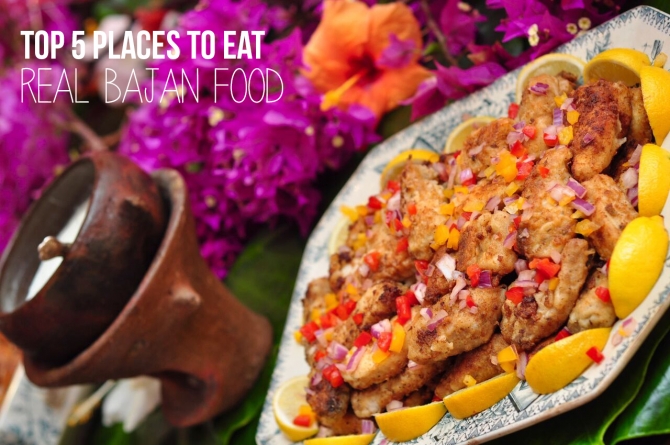 Traveling to a new country is always an opportunity to explore new surroundings, interact with a new culture and enjoy new and exciting cuisine; and Barbados is no exception! Get the best out of your Barbadian holiday by enjoy delicious and authentic local foods from these 5 great spots:
1. Oistins Fish Fry- Start off your Bajan culinary journey with a local favorite! Visit Oistins Fish Fry every Friday night for delicious local dishes cooked to perfection on the spot. Bite into a perfectly seasoned macaroni and flying fish dish and wash it all down with an ice cold Banks beer. It's the height of Barbadian culture and cuisine combined with an unforgettable night of festivities.   
2. Brown Sugar- Opt for a quiet afternoon of delightful dining in a beautiful and quaint environment! Stop by The Brown Sugar restaurant and enjoy a delicious serving of Barbados' national dish, cou cou and flying fish! Or stop by the lunch buffet to try a number of other local delights all at a great price!
3. Cuz's Fish Shack- What's a holiday in Barbados without enjoying a delicious cutter (popular local sandwich) by the beach. For some of the best cutters on the island visit Cuz's Fish Shack in Needham's Point St Michael. This brightly coloured shack is a quaint little hideaway, perfect for grabbing a quick bite on the go. Ask for their popular fish cutter sandwich when you visit, we promise you won't be disappointed!
4. Lemon Arbour- No Saturday is complete with out a delicious plate of pudding and souse, fresh out the pot! Visit Lemon Arbour every Saturday for the perfect mixture of Barbadian rum shop culture and delicious local cuisine! Order a few beers and strike up a conversation as you enjoy this steamed sweet potato and pickled pork dish. 
5. Lancaster Great House- Planter's Sunday Buffet at Lancaster Great House is a holiday must do! Enjoy local dishes and desserts cooked to perfection at this beautiful and historic venue! Try their delicious pan fried flying fish and Bajan pepper pot dishes, we guarantee they will keep you coming back for more!