Top 5 Healthy food options in Barbados
17th February, 2017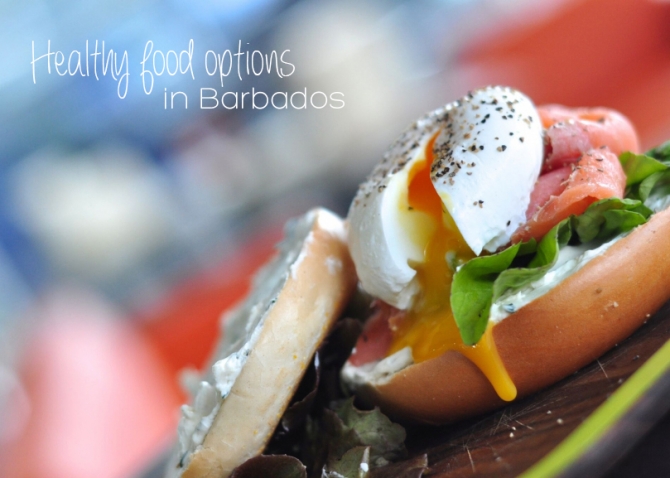 Between the New Year resolutions and summer's quick approach, the need to get fit and stay healthy for 2017 is at the top of just about everyone's list. But if you're anything like us and love eating out, finding the perfect place to enjoy great healthy food can be a struggle. Loop Barbados is here to save the day with the top 5 places to find healthy food options right here in Barbados! 
1. Relish Epicurea: Relish has a wide variety of healthy food options for everyone! Enjoy delicious, one of a kind cuisine that stands on a pillar of freshness! Choose from a number of exciting power salads, healthy dishes and even gluten free alternatives. Relish also offers a number of delicious smoothie and shake options for the perfect midday boost! You have the option to purchase fresh seasonal produce on the spot, making your personal at home cooking experience easier and delightful! 
2. The Good Life Eco-Cafe & Bar: Enjoy a relaxed and wholistic dining experience at The Good Life Cafe in Rockley Christ Church. This 100% vegan cafe takes island dining to a whole new level with fresh tropical infused dishes! Join them for breakfast, lunch or dinner and choose between light foods such as salads and wraps to more intimate fine dining dishes! Eat-in and enjoy regular live performances by local musicians and poets, or grab your food to go with a blended fruit smoothie or power up shake. 
3. Punch Line Juice Bar: For a quick 100% vegan meal on the go, The Punch Line Juice Bar is the place to be! Choose from delicious wraps, fresh sweet potato fries, black bean burgers, a wide variety of grilled fish or build your very own salad! That's not even the beginning of all the fantastic services this little juice bar has to offer! Choose from a wide variety of smoothies, dairy free shakes and fruit juices as well as home made vegan ice cream with a Caribbean twist! Great vegan food makes The Punch Line Juice Bar a must visit while dining around in Barbados! 
4. Cafe Luna: For a night out with friends visit Cafe Luna for a beautiful roof top dining and healthy choices. Cafe Luna has a bit of everything for everyone on their menu. Tropical fish dishes, delicious healthy salads, sushi and sea food dishes served up with freshly steamed local vegetables. Don't feel left out the mix during dessert either, flourless chocolate cake is the perfect option for those wanting to indulge without too much regret!
5. Water Front Cafe: The Water Front Cafe is the perfect place for a delicious and healthy night out with friends! Enjoy healthy choices such as grilled fish, steamed veggies, seafood platers, salads, soups, sandwiches and so much more. It's delightful Caribbean cuisine, live entertainment and exciting tropical cocktails along the ocean front all in one central location!