Top 5 Casual Cafes on the West
10th June, 2016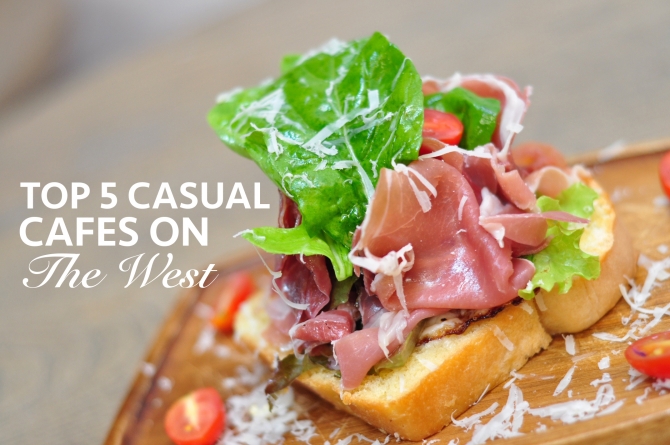 We know it's a task trying to find the best places to dine while traveling. Whether it's a café or bar, you want to make sure your receiving the best food and service each and every time. So if your looking for a quaint spot to catch a quick bite on the West Coast, look no further Loop Barbados has got you covered! Take a look at these top 5 casual cafes on the West Coast of Barbados.
1. Café Moya: A gluten free lover's dream come true! Located in the parish of St James, Café Moya serves up a delicious array of healthy delights. From smoothies, fresh juices and hot beverages to salads, wraps and sweet treats; Café Moya has it all! Check out the great atmosphere and amazing service open daily for breakfast and lunch.
2. Relish Epicurea: An upscale chic café located in Limegrove Lifestyle Center in Holetown. Well known for its fresh ingredients and exciting unique menus, Relish is the perfect spot to take your taste buds on a wild and exciting journey. Try the fresh grind and brew coffee station, delicious cocktails and sweet treats!
3. Flindt Patisserie and Bistro: This chic West Coast boutique and eatery is not just known for its celebration cakes and decadent sweet creations. Opened for breakfast and lunch, Flindt is the best place to enjoy gourmet foods, desserts and delicious hot or cold beverages, step inside and be wowed! 
4. Surfside Restaurant and Bar: Local cuisine at its finest! Enjoy a wide range of seafood and vegetarian dishes right on the beach. Located in Holetown St James, Surfside provides visitors with a casual dining experience. The open air café serves up local entertainment, drinks and cuisine all day long. Open for breakfast, lunch and dinner, Surfside is the perfect spot for a relaxing bite by the sea.
5. Café Carizma: Located in the center of the tropical gardens of the chattel village in Holetown, is an adorable little hideaway surrounded by beautiful tropical plants and flowers. Café Carizma is an open air cafe which serves up authentic Caribbean and Spanish infused delights! Open for breakfast lunch and dinner, Café Carizma is perfect for a quick romantic meal while exploring the West.
And if you are interested in Cafes with free wifi check out our blog here