Top 5 places to get WIFI on the South Coast
29th March, 2016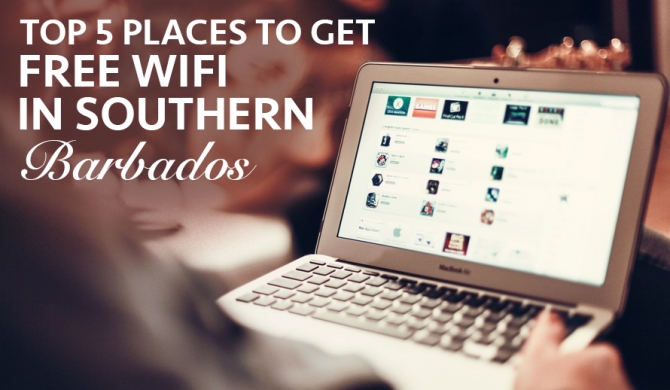 Travelling to a new place can be very hectic, especial without having constant WIFI access available to you as you explore and move around. If you are like most, using online navigation is your go to in order to hit up all the best spots while you travel! Well, Loop Barbados is here to tell you the top 5 places to get free WiFi in the Southern part of Barbados:
Mama Mia Italian Deli and Pizzeria- An intimate little Deli located in Hastings Christ Church. Not only does it have free WIFI but is the perfect place for authentic Italian pizza and cappuccino right here in Barbados.
Art Splash- Located in Hastings Christ Church. Art Splash is the natural smoothie haven of the south. Sip on your tropical punch and enjoy a great vegetarian lunch as you take in their amazing and colorful atmosphere.
Surfer's Café- Located in in Oistins overlooking the Bay, you can enjoy free WIFI while relishing in some amazing foods and desserts from their surfer themed menu!
Mojo's Bar- Located in Worthing Christ Church, this casual little bar and restaurant is a popular spot for locals. Surf the web for free while enjoying specialty drinks and one of the most amazing burgers on the island!
Lanterns Mall- This mall is located right in the center of Hastings Christ Church and is home to a number of popular food outlets and clothing stores. Pick up a treat or two from Something Sweet, enjoy a healthy meal from Eat Street, or find that perfect new outfit at Intermixz, all while having free mall wide WIFI at your fingertips.