Santa's got a Sunburn: Ponche de Creme
5th December, 2012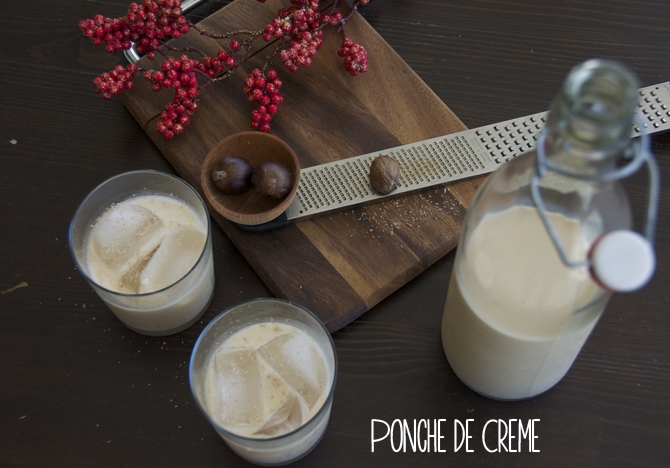 We are back with our "Santa's Got A Sunburn" segment which features various Barbadian/Caribbean Christmas traditions. We thought we would start it off with the creme de la creme of Christmas cocktails - Ponch de Creme. Like Eggnog to Americans and Mulled Wine to Brits; Ponche de Creme is a Classic Christmas Caribbean cocktail. Made primarily from milk, eggs and of course rum, it's just not Christmas in Barbados without this drink to sip on. Similar to Eggnog, however of course we add the famous Golden Rum as well as the zest of lime to give it that added zing. Ponche De Creme originated in Trinidad and Tobago and was spread throughout the Caribbean rather quickly. With in a few years this cocktail was made a tradition by many households. As we brewed up a batch of Ponche a Creme this weekend, the childlike excitement of Christmas took over as the lightly spiced cocktail brings back memories of wonderful holiday times aroudn family, friends and of course food! Want to add a little Caribbean to your Christmas? Here is my very own recipe for Ponche De Creme: 
6 eggs
4 cups evaporated milk
1 cup sweetened condensed milk
¾ cup granulated sugar
2 cups golden rum
½ teaspoon grated nutmeg
1 teaspoon minced lime zest
1 teaspoon aromatic bitters
In a medium stainless steel bowl beat eggs with sugar, place into a double boiler, and over simmering water cook eggs until thick and sugar has dissolved.
Remove from heat.
Add condensed milk, evaporated milk and rum; combine well.
Add lime zest, aromatic bitters and nutmeg; stir.
Store in glass bottles and refrigerate until ready for use.
Serve over crushed ice garnished with lime zest or lime slices.
Makes about 10, 8 (fl) oz. Servings.
So whether you are mulling up a batch for a Christmas party or just to sip on a quiet night in front of the Christmas Tree, be sure to try this cocktail, it will brighten your season, we promise!