Cooking Bajan Style: Roast Breadfruit
29th December, 2016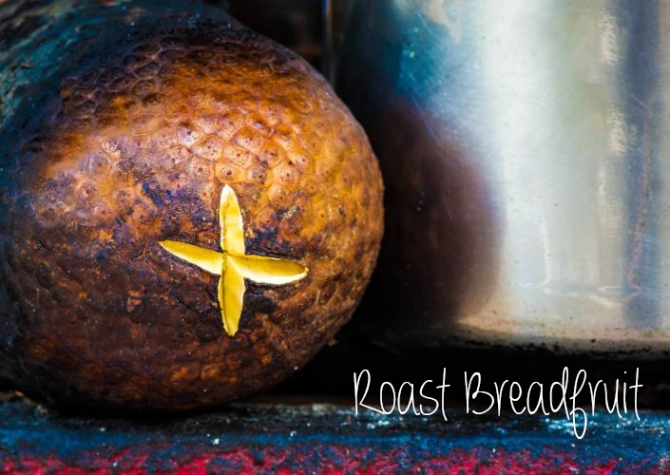 Whether you boil it, fry it, bake it or roast it, you're in for a delicious tropical treat! As the self proclaimed super food of the Caribbean; the delicious and nutritious breadfruit plant holds a special place in local cuisine. This large green miracle fruit has been a staple in Barbadian households for centuries; options are just endless with this fleshy yellow pulped fruit! Take a look at the classic roast breadfruit recipe for a quick and delicious meal!
Ingredients:
1 ripe breadfruit
butter
Directions:
Roast the breadfruit whole over a controlled charcoal or wood fire (for the best results), or directly over a gas burner. Place the breadfruit on top the wood/charcoal fire and turn the fruit over as it begins to char. 
The entire roasting process should take about 45 minutes to 1 hour. You will know the breadfruit is fully cooked and ready to be removed from the fire when steam begins to escape from the stem end of the fruit.
Remove the breadfruit from the fire and cut a circle at the stem. Scoop out the heart of the fruit and discard, add butter and/or any seasoned meat of your choosing and serve while hot!