Cooking Bajan Style: Coconut Turnovers
20th January, 2017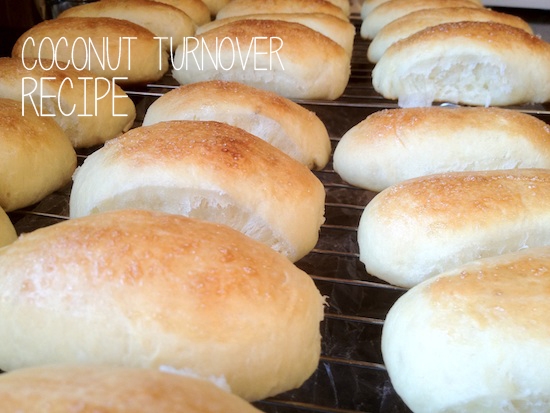 Looking for a sweet tropical treat to spice up your week? Enjoy this fun coconut pastry with a steaming hot cup of cocoa, as you relive the happy days spent frolicking in the Caribbean sun! Enjoy a nice escape from your winter time blues with this delicious culinary delight!
Ingredients
Dough
2¾ cups all-purpose flour
0.5 teaspoon salt
4oz cold butter (unsalted)
0.25 cup white granulated sugar
4 teaspoons instant yeast
1 cup warm milk
0.3 cup sugar water (dissolve sugar in water)
Brown sugar
Filling
2 cups grated or shredded coconut (fresh or frozen; NOT dried coconut)
¾ cup white granulated sugar
0.25 teaspoon allspice
0.25 teaspoon ground cinnamon
1 teaspoon almond essence
Directions
In a bowl mix together flour, salt and butter and mix until you have a breadcrumb like consistency. Grab another bowl and mix together white sugar, yeast and milk. These two mixtures will then be combined to form the dough. Transfer the dough to a lightly floured board and knead gently for 1-2 minutes. Place the kneaded dough into a lightly oiled bowl, cover and leave to rise in a warm area for about 1 hour.
Combine the filling ingredients in a bowl and stir well until the sugar fully dissolves. The finished mixture should be moist, set aside for later use.
Lightly knead the risen dough for half a minute and cut into equal pieces. Roll each piece into a 3-inch circle, place a heaping tablespoon of the filling in the centre of the dough and spread. Be sure not to spread the filling directly to the ends of the dough while doing so. Lift one end of the dough to the other, fold and seal the ends together to form a loaf shape. Place each turnover on a greased  or parchment-lined baking pan, seam-side down. Cover and allow to rise once again for 30 minutes.
Before placing turnovers into the oven, brush the top of each pastry with sugar water and sprinkle lightly with brown sugar. Place turnovers in the oven preheated to 350F. After approximately 20 minutes, remove the turnovers and brush once again with sugar water, sprinkling more brown sugar on each as you go along. This will allow the pastries to form a sugary crust; allow the turnovers to bake for another 2-3 minutes. Remove from the oven and allow to cool before serving!