Top 5: Places to get free WIFI in Western Barbados
9th November, 2015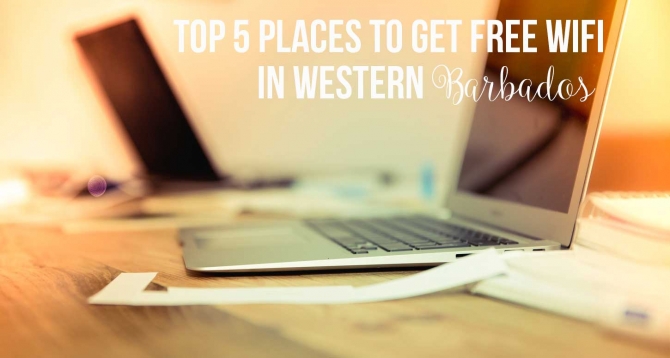 We all know the feeling of traveling and not having Internet with out racking up a major mobile phone bill! You need to get directions, you need to share your best holiday moments with your friends, you need to locate the closest and best spots to eat and drink!
Loop Barbados is here to tell you the top 5 places to get free WiFi in the Western part of Barbados:
1. Relish Epicurea & Relish Fresh Cafe´ – these Relish cafés (one located in Limegrove Holetown and one located Simpson Motors Warrens) not only have some super free wifi but also carry some of the best and freshest Salads & Sandwiches and Coffees & Teas in Barbados. They also have an incredible breakfast menu – maybe the best on the island!
2.  Café Moya – Quaint little café located in Sunset Crest Holetown. It has quite low prices and some fabulous cassava crepes!
3. Patisserie Flindt – On the higher end of the scale, this casual restaurant has some decadent desserts and pastries!
4.  Orange Street Grocer – Located in Speightstown this little café is right on the boardwalk and water's edge. You can get your dose of free WiFi while devouring some specialty foods and sipping on a beer or glass of wine of your choice!
5.  Open Kitchen – Not quite on the West Coast and a bit more inland is this chic spot which serves up some great pizzas and lunches! The surrounding is eclectically glamorous and fabulous, with all furniture being supplied and sold by Archers Hall Design Centre!