Santa's got a Sunburn: Christmas Candles
3rd December, 2012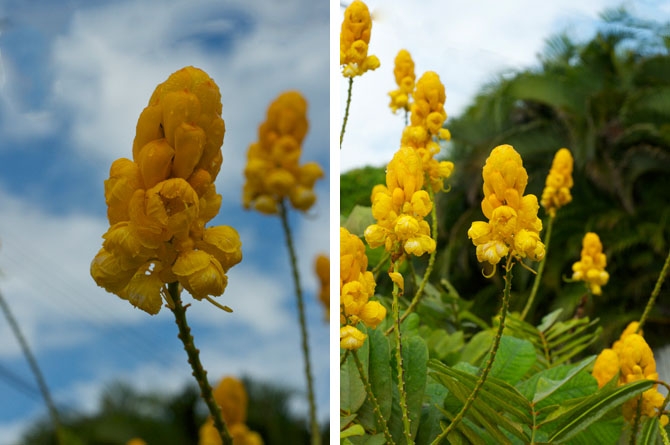 The Christmas season is here in Barbados and one of those things which pops up everywhere you look, are what we call Christmas Candles, the scientific name for this shrub is Senna alata. Now it is not exactly what it sounds like- The Christmas Candle is a flowering plant which you see around the island during our "winter". This plant can also be called the Candle Bush as the flowers look like a candle from the yellow coloring and straight/slightly curved shaped pod. These shrubs are usually about 3-4 meters in height and the leaves on the Christmas Candle plant are between 50-80 centimeters long. The candle-like flower clusters include open flowers at the bottom and unopened flowers with their waxy coverings at the top.
The Christmas Candle plant can be used for medicinal purposes, it produces an antifungal juice from the plant that has been used on the skin as an herbal treatment for ringworm (a fungal skin infection), which is why this plant is sometimes called Ringworm Senna or Ringworm Bush.
Have you ever seen this Christmas inspired shrub before?