Restaurant Review: The Tides Restaurant Barbados {New Lunch Menu }
8th December, 2014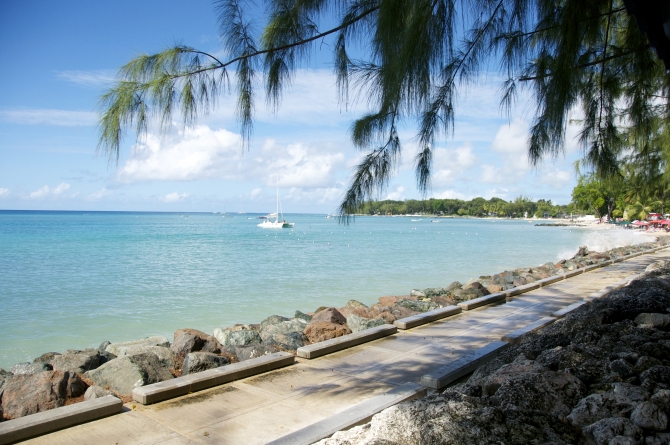 We luckily got invited back to the Tides Restaurant to taste their new lunch menu and hear about their fabulous Christmas Giveaway- a Lunch for 2 with a couple glasses of house wine! All you have to do is LIKE their Facebook Page, SHARE this image and COMMENT on their facebook what you would have for lunch if you won!
Now back to our lunch! This spot is one of our favourite lunch views in Barbados, it really is stunning with blues beyond blues to admire.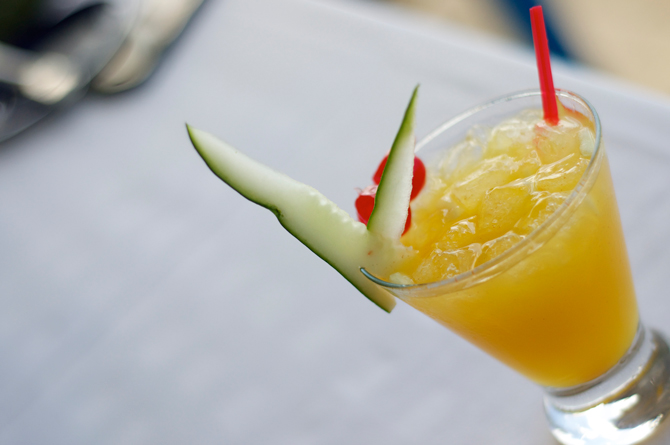 We started off our lunch with two of their new cocktails to quench our thirst. The peppery passion which is vodka based with passion fruit, Tabasco and fresh cucumber. This is really a kick of a cocktail, the heat of the Tabasco off sets the sweetness of the passion fruit, but the whole thing was smoothed out by the cucmber! It's definitely a party in your mouth with tons of flavours!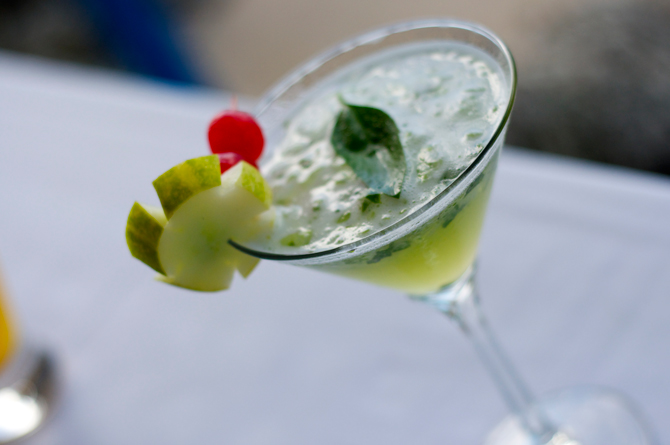 The tres chic cocktail is also vodka based with fresh cucumber, fresh basil, lime and a dash of syrup. Such a refreshing drink that really cools the palate and sets the taste buds on the right path for a delicious lunch.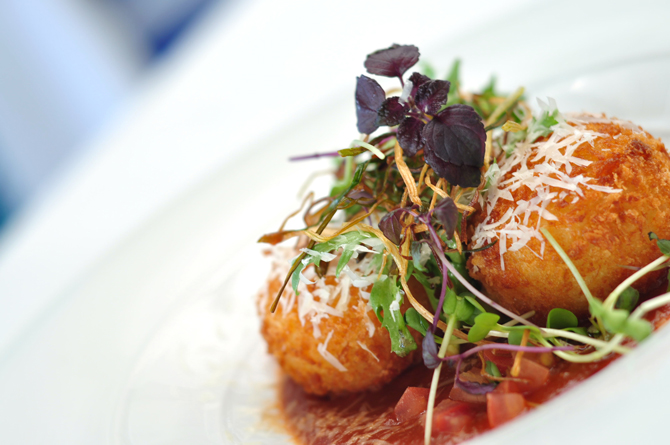 To start our lunch we went with the crispy fried arancini. If you like classic Italian then this is a dish you will instantly fall in love with It's creamy risotto stuffed with smooth yet rick camembert cheese and sweet caramelized onions, sitting in marinara sauce and topped with salty parmesan cheese. What more could you ask for?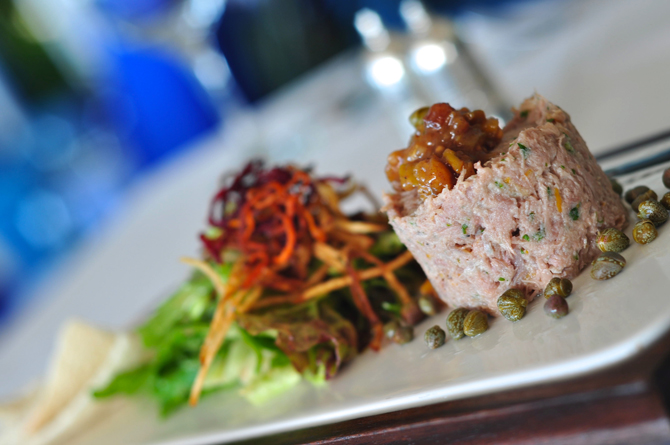 The rillette of duck was super flavourful with shredded duck topped with a carambola and peanut chutney, perfect with crispy toasts! The capers gave the duck a good bite and they off set the sweetness of the chutney. If you are a duck lover, then you will thoroughly enjoy this starter, as I did.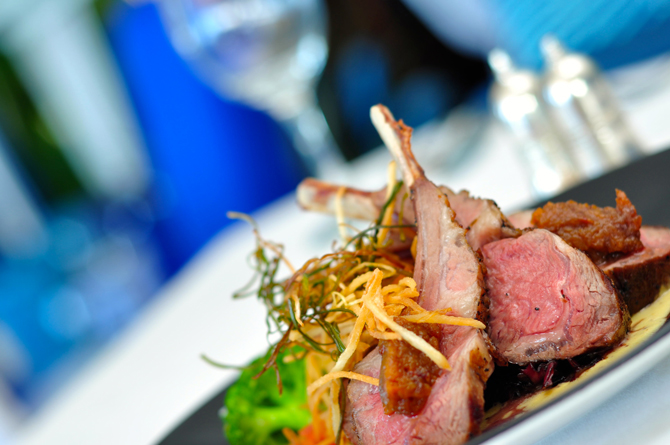 The peppered rack of lamb was calling our name, cooked medium as we requested and served with garlicky gratin dauphinoise, finished with a whole grain mustard cream and a spiced roast pumpkin and ginger compote.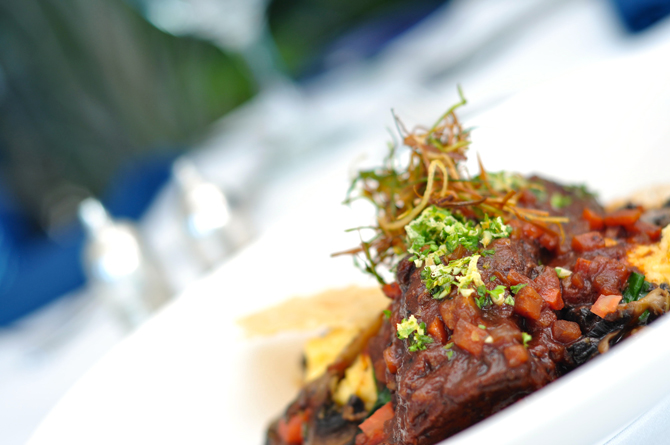 And how could you pass up slow brasied beef short rib nestled upon cheesy polenta (yum) and sauteed mushrooms. The beef had a rich and slightly sweet flavour which was lovely with the mascarpone polenta and some slighty wilted spinach to freshen up the entire dish!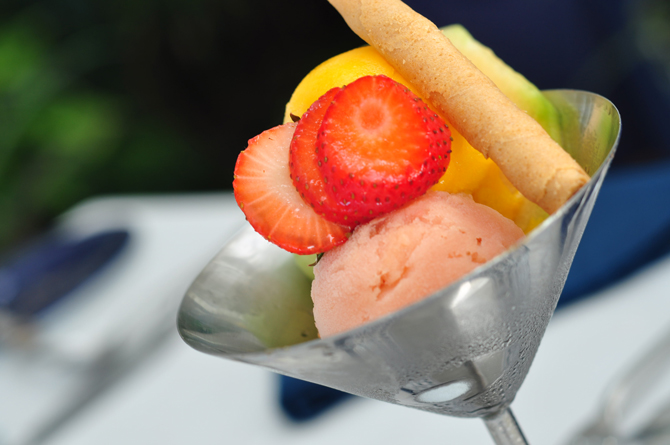 Sometimes after a big meal you just need a cool off, so we opted to have some fresh sorbet; mandarin and guava and banana! A great choice.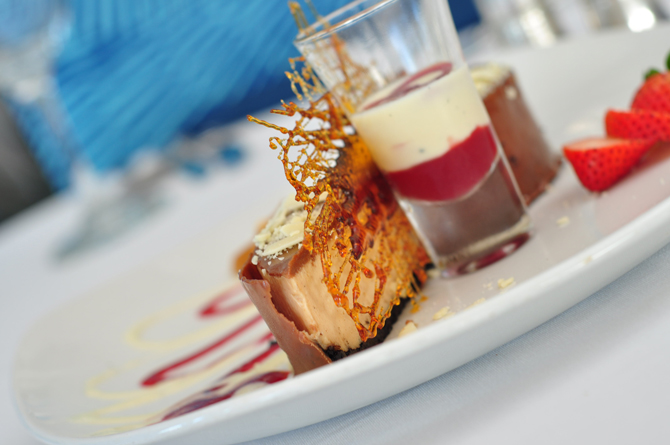 Or you could go for something a bit more decadent, like the peanut butter mousse encased in milk chocolate topped with a crunchy peanut brittle and coconut creme anglaise.
Why not give that special someone a gift certificate from The Tides! We are certain they would love it! You can give them a call at 432-8356 for more information!