Restaurant Review: Lemongrass Noodle Bar & Grill
18th May, 2015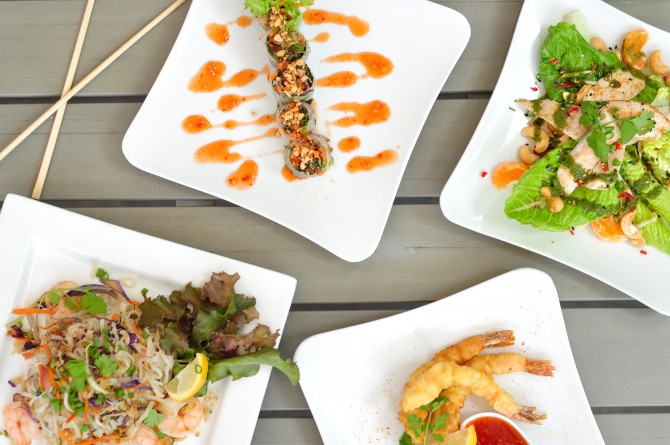 We made a visit to Lemongrass Noodle Bar & Grill last week to devour some of the very tempting and flavourful dishes. If you didn't know already, Lemongrass is located in Limegrove Lifestyle Centre and is a modern South East Asian restaurant. We were greeted by the owner Sam, and were seated on the open air patio of the restaurant, surrounded by bamboo and Lemongrass's very own kitchen garden!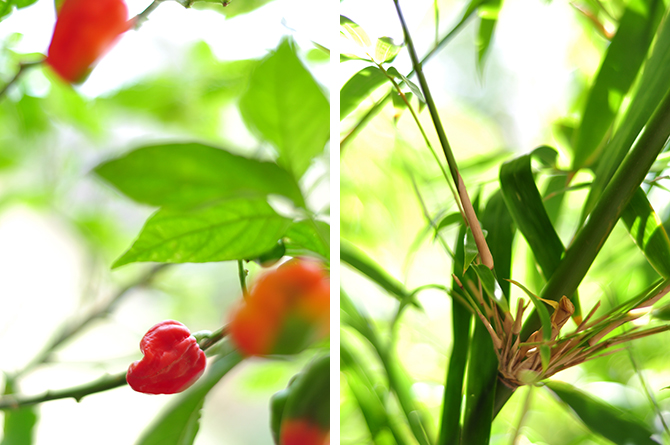 We started off with a cucumber and ginger juice which was a pleasant and refreshing surprise that really got our appetite going!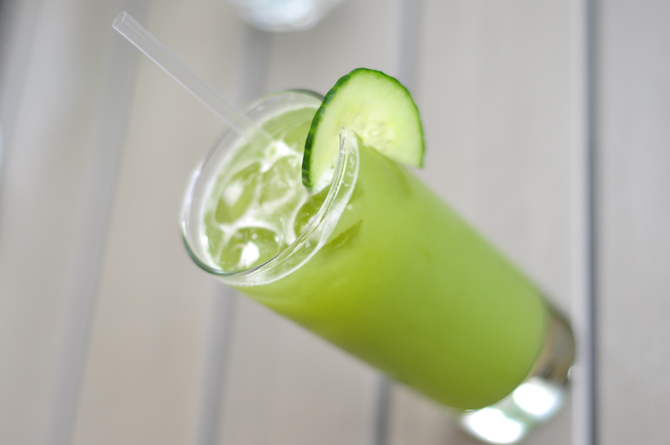 The shrimp tempura was a great start with the super crunchy goodness of the tempura masking the perfectly cooked shrimp. The fresh summer rolls were stuffed with raw veggies rolled in Vietnamese rice paper and topped with peanuts for that added texture and flavour! To top it all off, they were lightly drizzled with a sweet chili sauce.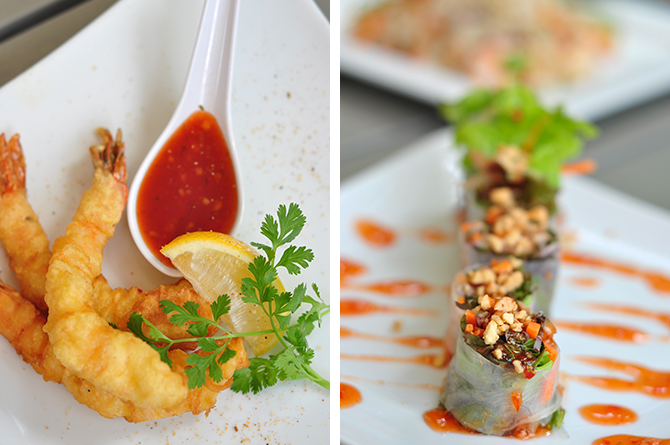 Lemongrass has such a selection of dishes from the wok, so we said - surprise us! The chef prepared a noodle dish (which will actually be hitting the menu soon - we got one of the first tastes) with coriander, shrimp, green onions and fresh vegetables which was light but satisfying all at once!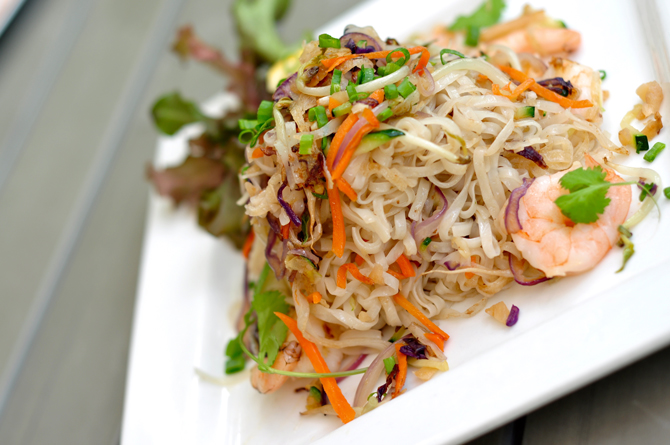 This Mandarin and Chicken Salad is a definite winner, with grilled chicken covered in a Thai basil and mint dressing over romaine leaves. The mandarin acts as a coolant for the red chili while working well with the cashews and sesame seeds. The coriander offers an element of freshness to the entire dish pulling it all together!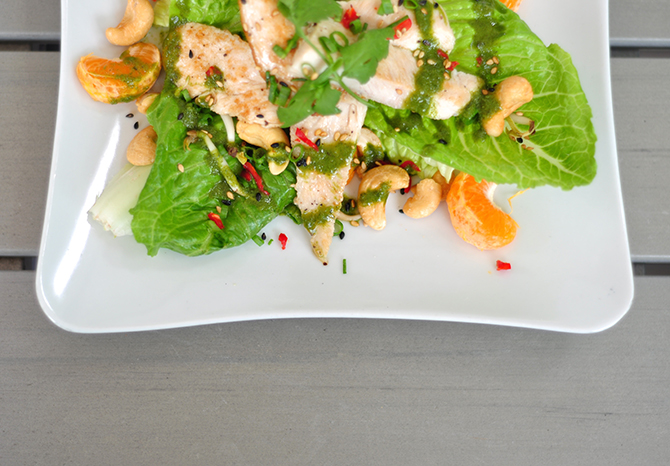 At Lemongrass you will find a variety of interesting and unique menu options, however, the best thing about it , they are all entirely affordable! Perfect for a little celebration or even 'just because' Lemongrass is the perfect spot! Book your table here!