Cooking Bajan Style: Fried Flying Fish
31st May, 2016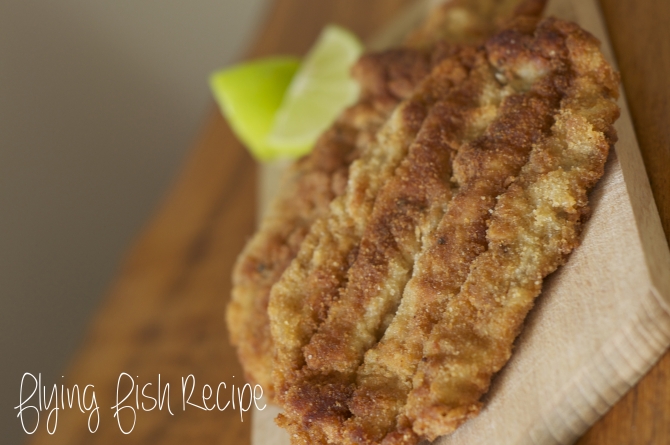 Flying fish is a well known delicacy in Barbados and can be found in the homes of many Barbadians. Whether its fried or stewed, flaked or striped, flying fish is loved and enjoyed by every Bajan alike! The delicious little fish is often fried and eaten in bread with a variety of toppings; referred to locally as a "fish cutter". So how do you make the perfect fried flying fish? Loop is here to teach you the trick!
Ingredients:
Flying Fish fillets to serve 4
1 lime
2 teaspoons salt
2 tablespoons Caribbean seasoning
1 egg
1 cup extra fine breadcrumbs
1 cup flour
Salt and black pepper
1 teaspoon paprika (other dried seasonings)
Oil for frying
Place flying fish in a bowl and squeeze the juice of the lime onto the fish, sprinkle the two table spoons of salt onto the fish and make sure its evenly coated in the mixture. This process is called "lime and salting" and it is a necessary step for Barbadians when preparing fish.
Let the mixture soak for 1/2 hour, then rinse the fish off with water and pat dry. Add the two tablespoons of Caribbean seasoning to the fish and ensure it is well coated. Cover the fish and leave for an hour, to allow the flavours to penetrate the fish.
Wisk the egg in a medium sized bowl and add salt and pepper to taste. Add breadcrumbs, flour, paprika, salt, pepper and any other dry seasons you may have into a medium sized bowl and combine the mixture.
Heat oil in shallow flying pan. Dip fish one at a time into the egg mixture and let it soak for a minuet. Shake off the excess egg and dip fish into breadcrumb mixture making sure the fish is completely covered. Once again shaking off the excess mixture and place fish gentle into hot oil and allow to cook until golden brown on both sides. When finished remove fish from oil and place on absorbent paper to collect excess oil.
And you're ready to serve!