Cooking Bajan Style: Bajan Soup
27th July, 2016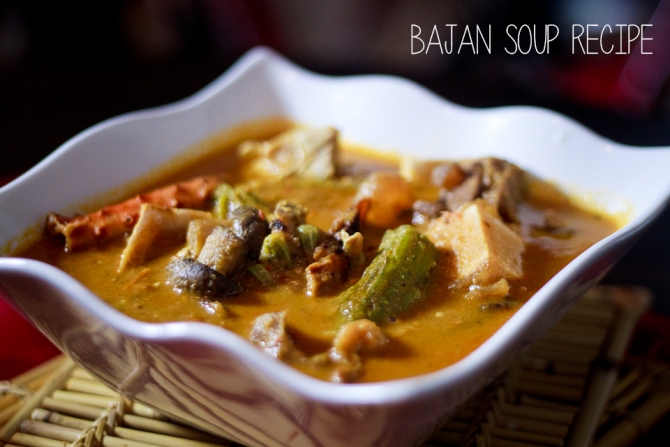 You haven't had good homemade Bajan cooking until you have tasted a delicious Bajan soup. Unlike most soups where the final product is usually a light creamy broth used as a starter before the main meal, a Bajan soup is loaded with all kinds of meats, vegetables and big flavors; making it a whole meal in one! Let's get started:
Ingredients:
2 salted pig tails
1 cup dried split peas
1 large carrot (sliced)
2 medium sweet potato (cubed)
1 beet (cubed)
1 lbs sliced pumpkin (cubed)
1 large eddo (cubed)
2 lbs chicken/lamb/turkey/fish
1 scotch bonnet pepper (whole)
2 medium onions (chopped)
6 okra (whole)
1 celery stalk (diced)
1 1/2 cups flour
1 tbsp butter
1 tbsp sugar
1 half tsp spice
1 half tsp baking powder
4-6 quarts of water
2 tbsp all purpose seasoning
3 sprigs tyme
3 sprigs marjoram
1 quarter cup chive
salt & pepper for taste
Add salted pigtails to pot with water and allow to boil for a few minuets to get rid of excess salt. Discard water and cut pigtails into bite sized pieces. Fill a large pot with water and add diced pigtails, peas, whole pepper and your meat of choice, allowing mixture to boil until the meat and peas are tender.
Combine flour, salt, butter, sugar, spice and baking powder together in a small bowl. Add water slowly as you need to form a stiff dough. Cover dough and allow to sit for about 15 minuets.
Add all vegetables (except the okras) to the pot, along with with onions, celery, herbs and spices; allow mixture to boil for another 20 minutes. Shape dough into round medium sized balls to make dumplings, that can fit easily into the center of your palm. Add dumpling to the soup along with okras and cover mixture, allowing it to simmer for another 15-20 minutes.
Remove pepper, thyme and marjoram sprigs before serving. Serve while hot!