Bottoms Up: Screaming Papaya
28th October, 2013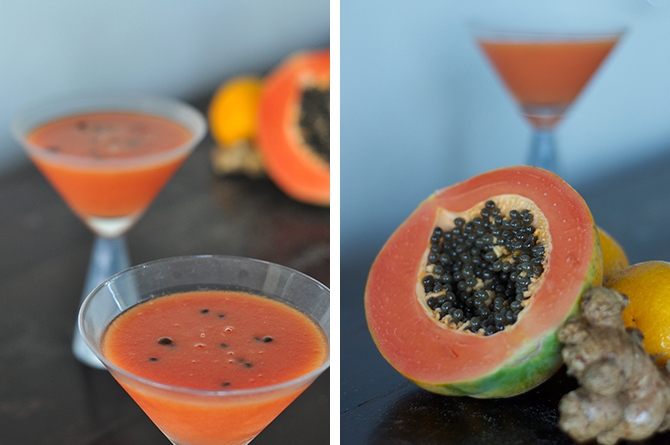 With halloween just around the corner we thought we would turn our bottoms up segment this month into a fun "spooky" themed one.  Who would does not like Halloween - the dressing up, the candy and better yet the parties. If you are throwing a little Halloween shing-dig why not add a little 'tropical' to it with some Barbados rum and papaya! What is more Halloween than orange and black and what is more tropical than papaya or as we say in Barbados "paw paw". Take a look at the recipe below! 
SCREAMING PAPAYAS
Ingredients
0.5 Papaya (pulped)
1 Orange (juiced)
0.5 Lime (juiced)
1.2 TBSP Honey
0.75 piece fresh Ginger (grated)
4 cubes ice
1 Shot of Rum
Method
Combine all ingredients in a blender and pulse until smooth. Serve in a cocktail glass garnished with a few papaya seeds.
Have a wonderful and not too scary Halloween!