Barbados in Bloom: Cannon Ball Tree
21st December, 2012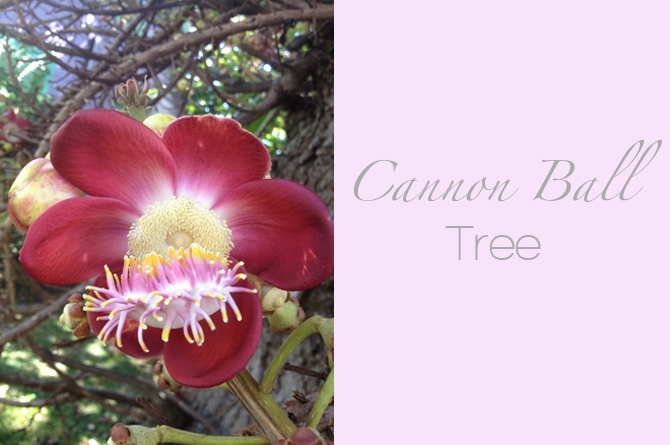 Today we are going to feature The Cannon Ball Tree which even as a local of Barbados, I did not know existed until last week when I was strolling through the Chattel Village in Holetown. This exotic tropical flowering tree is scientifically known as Couroupita guianensis. The Cannon Ball Tree is named after its cannon looking flowers which adorn the curved brown branches along the trunk of the tree. The exotic flowers exude orange, scarlet and pink colours, and form large bunches that measure up to 3 metres in length. They produce large spherical and woody fruits ranging from 15 to 24 cm in diameter, containing up to 200 or 300 seeds a piece.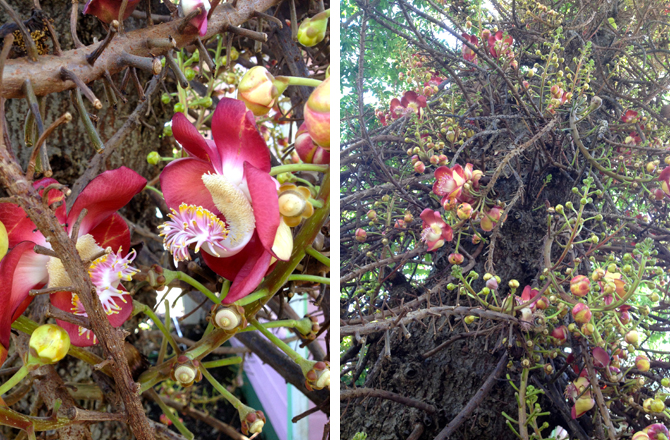 As many other tropical plants in Barbados, there are medicinal uses of the Cannon Ball Tree. The tree possesses antifungal, antibiotic and antiseptic qualities. The trees have been known to cure stomach aches and colds along with certain skin diseases. It has been said that South Americans have used different parts of the Cannon Ball Tree to cure malaria. We would not suggest you take it upon yourself to use the tree and plant for medicinal purposes, please consult with a professional if interested.
Have you seen the Cannon Ball Tree in Barbados before?