Attraction Review: Mount Gay Rum Distillery
28th August, 2013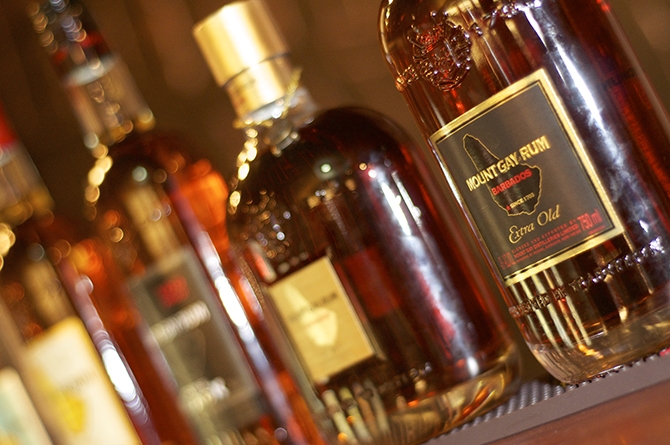 Off we were to Mount Gay Visitors Centre to try their very  popular  and raved cocktail tour. First off the bat we were hit with a sample of the Mount Gay rum punch, which offered a little (actually not so little) kick to the initial start for the tour. Our enthusiastic tour guide showed us to the Mount Gay historical room as he knowledgably explained the original development of Mount Gay rum along with the taste master and other prominent faces which made this delicious rum what it is today. Following our entertaining and interesting introduction, we were led into a small room, staged as a traditional Bajan Village with cultural murals painted on the walls. As we sat down, it was as though we were in an actual village with the chattel houses and dominoes slapping.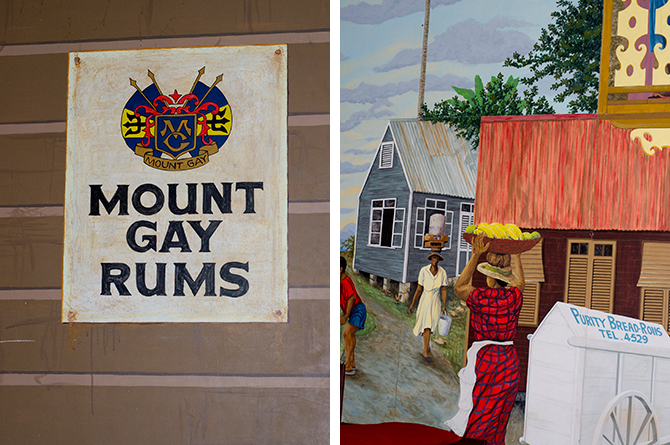 It was here that we watched a brief video showcasing how Mount Gay rum was born, the logistics and intricate process to make one of the world's best rums. As a local, it was very exciting to watch behind the scenes of how Mount Gay rum is produced on this little rock of ours.  Quite impressive if I may say so myself!
 After the quick film, everyone got a taste of the different rums which Mount Gay produces. We sampled the Mount Gay Eclipse, Mount Gay Eclipse black (one of their newest additions) and Mount Gay Extra Old.  By this time everyone had a slight buzz and for others more than a buzz! We got a brief look into the bottling section of the Mount Gay Centre and then we really got into the cocktail tasting of the tour.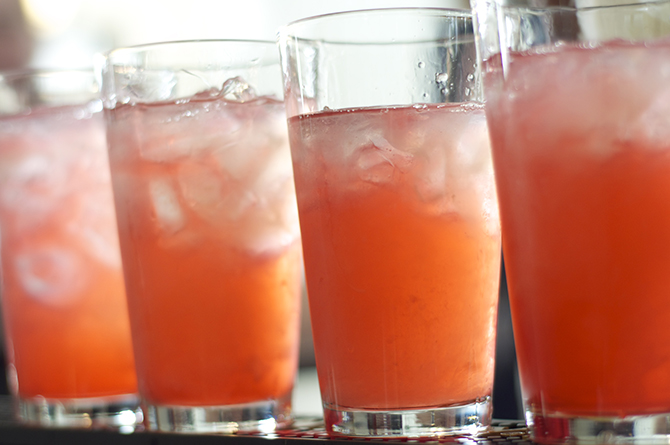 We all eagerly assembled around the bar waiting to hear what kind of cocktails we would be sampling. Little did we know, Mount Gay had a surprise in store for us- we would be concocting our very own cocktail with any and every ingredient.  Not only were we creating our own cocktails but everyone had to try and FINISH each other's drinks and rate them between 1-10! We were split into groups and presented with a worksheet with all the ingredients we could have ever imagined; from, crème de menthe to mango puree to all of Mount Gay's famous rums. Well seeing we are from Barbados we chose to concoct a classic cocktail with a tropical twist- A mango mojito! Came out quite well I would say, unlike some of the other combinations that were just about deadly (not just in alcohol but taste wise). Mount Gay really made their cocktail tour interesting and turned it into a fun competition for all the participants. Didn't expect it to be such good fun!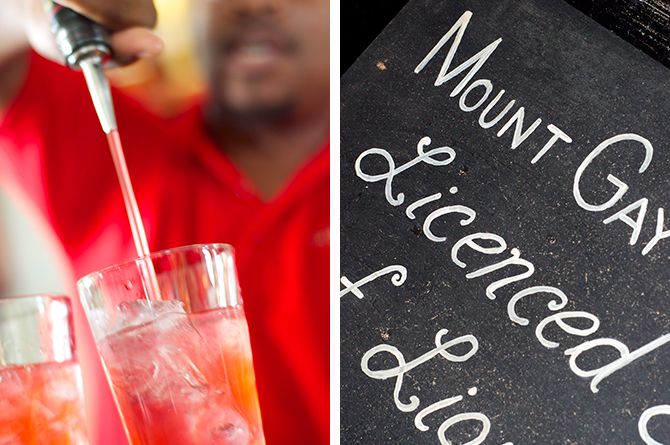 If you are a cocktail lover and adventurous drinker, this tour is definitely for you! We would recommend that you eat a meal before you go (unlike what we did) and organize transportation to collect you after the tour.