10 Things you Should Know Before Traveling to Barbados
17th August, 2016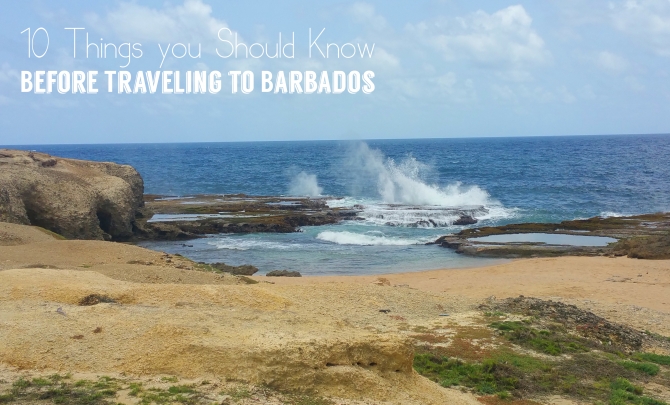 So you're on vacation in Barbados and ready to explore the island and all the amazing things it has to offer. You've packed your sunscreen, charged up the camera and you have your plane ticket in hand. Well here are 10 extra things you should know before traveling to Barbados:
1. Camouflage is illegal- We know the print is quite popular and you might have already packed your favorite camouflage shorts however, its best to just leave that one behind. The print it exclusively reserved for use by the defense force in Barbados.
2. Drugs- Most people assume that Caribbean islands are relaxed with their laws on drug use especially the use of marijuana. However, this is not true the use of all drugs are prohibited and illegal on the island.
3. Public transportation- Barbados has a relatively good  public transportation system. Clearly marked bus stops can be seen all around the island either indicated "to city" or "out of city". Bus fare is $2 BDS per person and with buses running all around the island at scheduled times its very easy to travel from one destination to another using public transportation alone.  
4. Island Time- It's best never to assume anything will happen on time in Barbados. The island runs solely on island time and everyone pretty much has a very laid back vibe about them. Remember to relax and slow down a bit, there is no need to rush; you are on vacation after all.
6. Rum- Rum punch is no joking matter! Always keep in mind that Barbados is the birth place of rum so everything is a bit stronger than you may be use to. Our rum punch packs a serious blow and you won't see it coming until you're already on the floor. So take your time and pace yourself; its better to be safe than sorry.
7. Safety- Barbados is a fairly safe destination to visit, its very easy to walk comfortably along the streets at any time of the day without any issues. However, its best to treat your safety here as you would anywhere else you may go. Keep and eye out for suspicious activity, don't wander off alone at night in unfamiliar surroundings and don't leave your valuables lying around out in the open.
8. The People- Barbadians or Bajans are very friendly people, they are always willing to lend a helping hand whether is be giving directions, recommending a great place to eat or even inviting you over to sit for a cold drink and a long chat.
9. Language- It may be a little hard to understand the locals at first, but we promise it is indeed English that you are hearing. Barbadians speak a form of broken English know as Bajan dialect, it consists mostly of words which have been shortened or joined together, excluding "r" sounds and replacing "th" sounds with "d", making them a little bit difficult to understand. For example: "I am going over there" becomes "I gen cross deh" or "I gen yondah". Barbadians also have a habit of speaking mostly in the present tense, for example: "I bought this bag yesterday" becomes "I buy this bag yestaday"
10. Leave the wildlife alone- Barbados is home to a healthy population of hawksbill and leatherback turtles, which were once endangered and are now protected and monitored throughout the island. The great sea creatures come ashore to lay their eggs at night. We know its very exciting to see these creatures up close but please do not disturb the turtles in anyway. Green monkeys are another popular sight around Barbados, these cute and frisky creatures can be very aggressive, it's best to admire them from a distance.