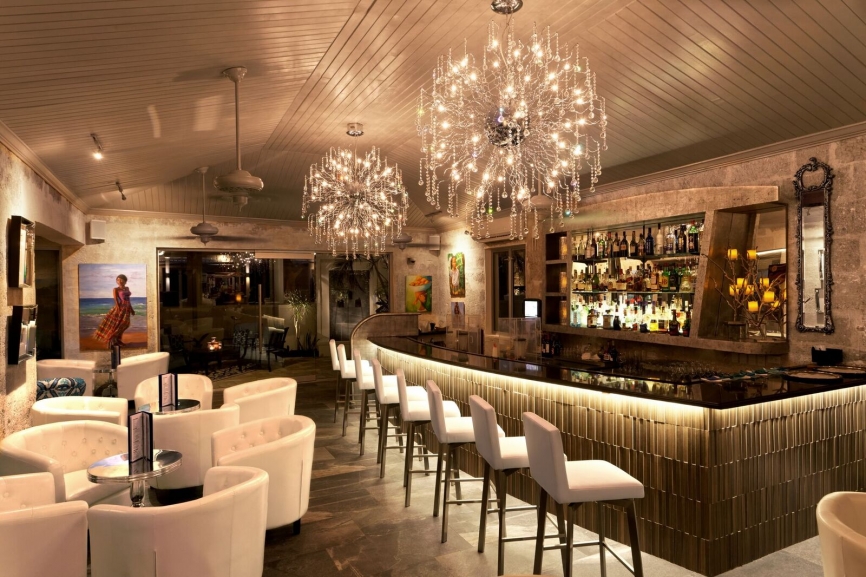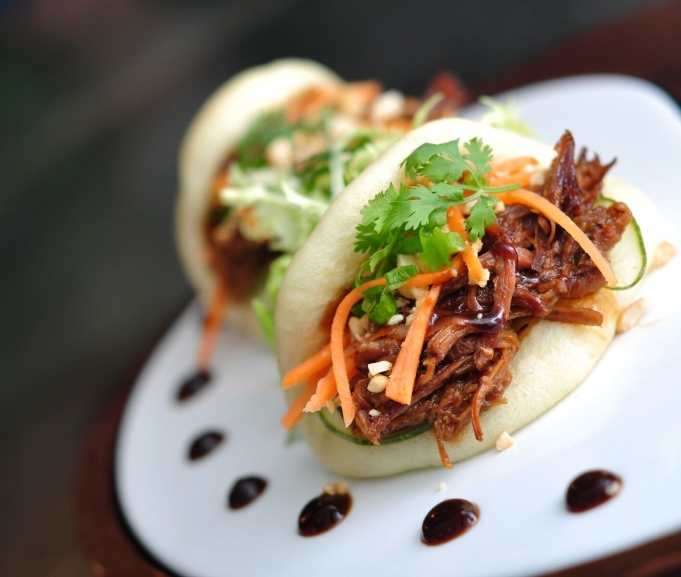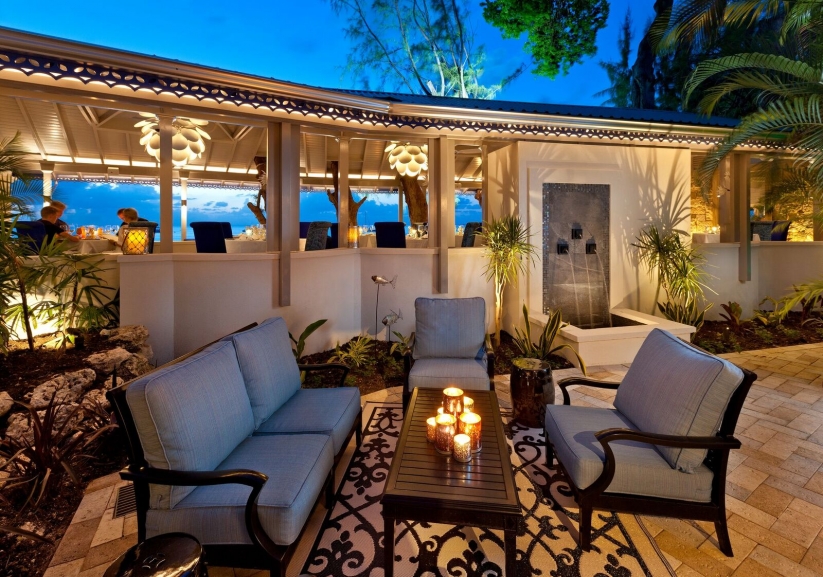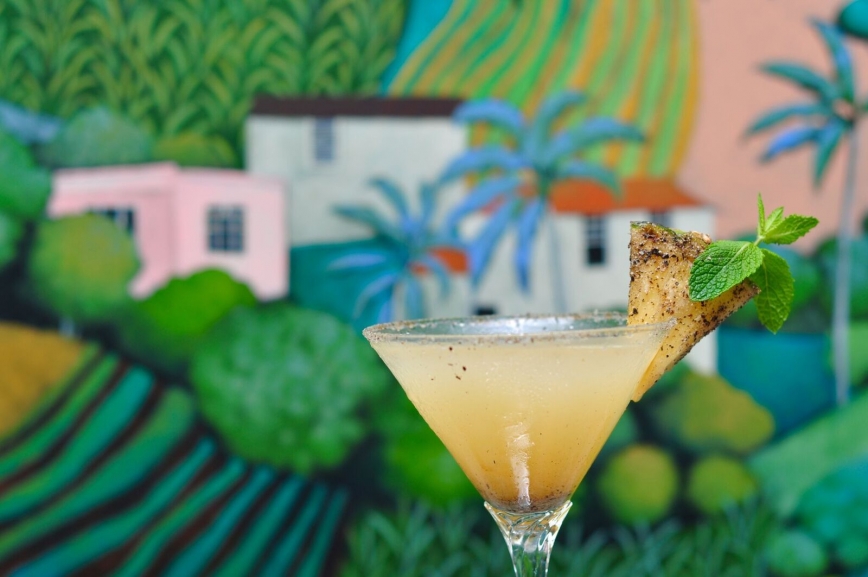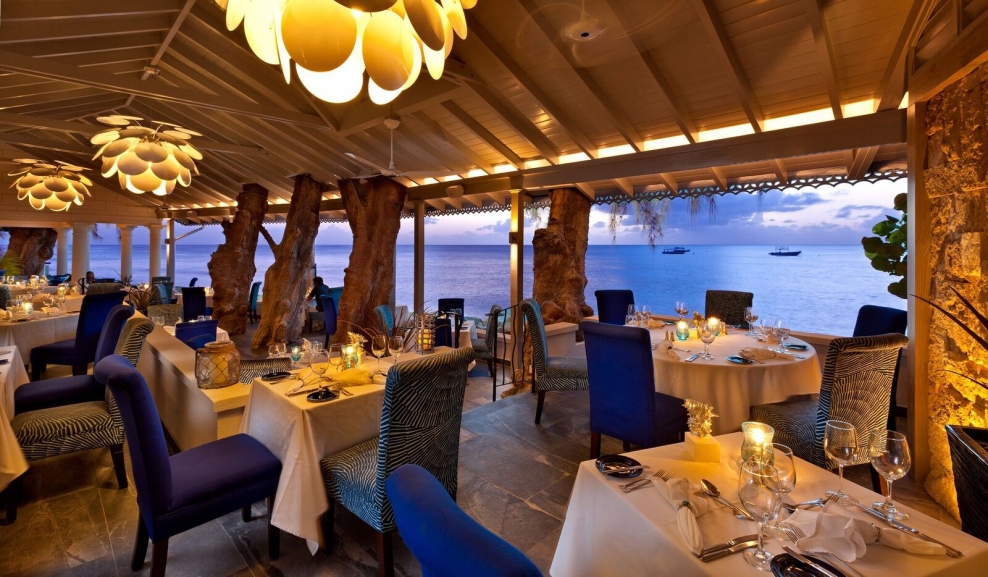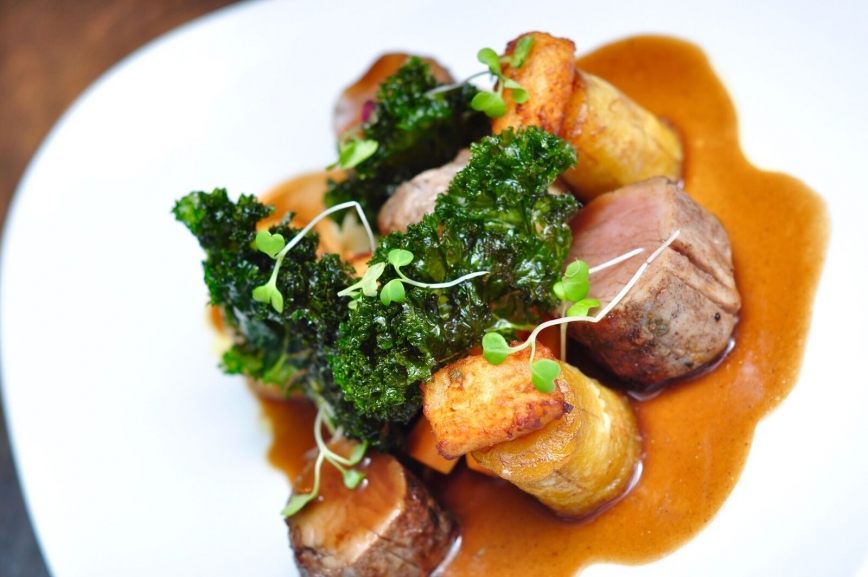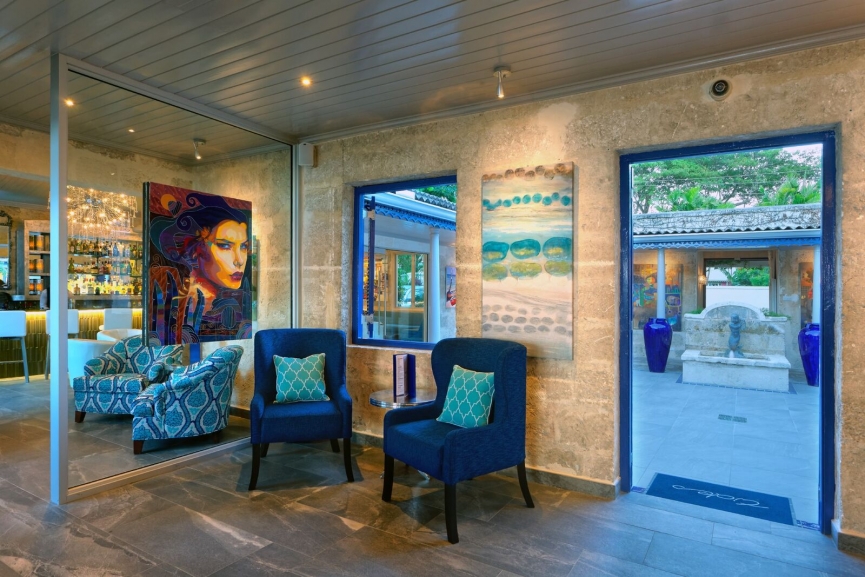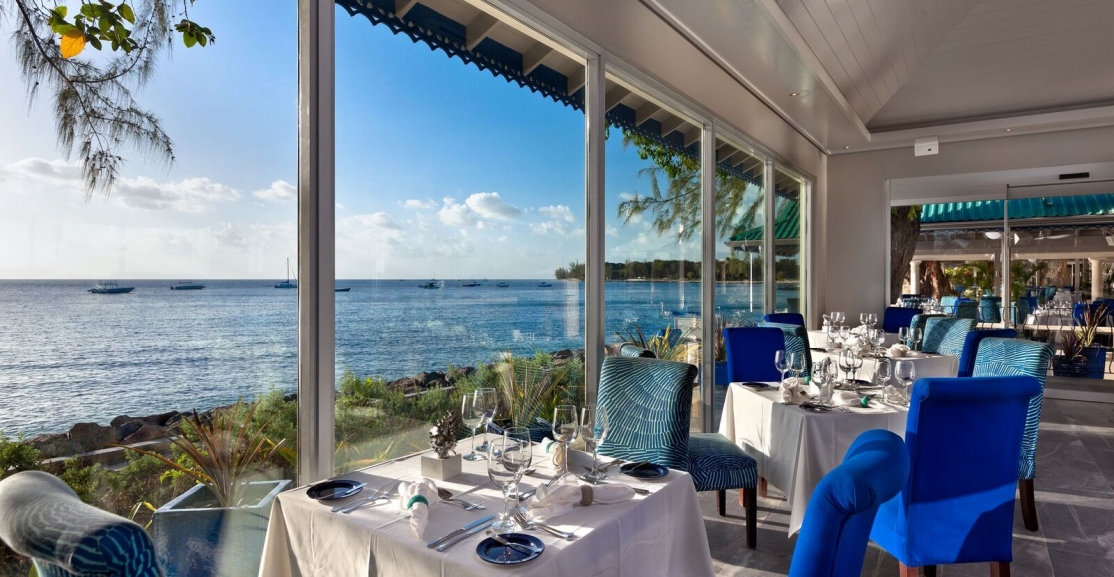 The Tides Restaurant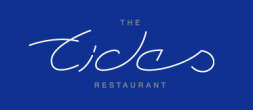 The Tides Restaurant
Balmore House, 
Holetown, St. James, 
Barbados
Tel: (246) 432-8356
Fax: (246) 432-8358
www.tidesbarbados.com
Neatly nested on the oceanfront of the platinum coast of Barbados is a charming and breathtakingly beautiful restaurant known as The Tides. Opened and run by the dynamic duo, husband and wife Guy and Tammie Beasley, The Tides Restaurant can be said to be a 'step above the rest' through its attention to detail and personal touch all put together by their loving founders and dedicated staff.
Also, with an art gallery featuring many famous local artists, The Tides Restaurant has a special flare. It has fostered a creative culture of food that is audaciously accentuated by executive chef Guy Beasley. Being trained in classical French, having English roots and living in Barbados, the cuisine at The Tides Restaurant has a cornucopia of character, which is difficult if not impossible to match.
Opened for dinner and seasonal lunch, The Tides Restaurant was the only restaurant in Barbados to be granted the Trip Advisor Award of Excellence; and to add to the ever-increasing accomplishments, The Tides was presented with the Barbados Hotel and Tourism Association (BHTA) "Hall of Fame" award in 2012 for producing excellence in service and food for so many years.
The Tides Restaurant is also famous for hosting elegant and immaculately planned weddings as well as corporate functions. These events are tailor made to suit your individual requirements and are composed with sophistication and sheer taste.
"Let the Tides make your special occasion memorable"
Opening Hours: 
DINNER: EVERY NIGHT FROM 6:00PM TO 11:00PM
LUNCH: SUNDAY TO FRIDAY FROM 12:00PM TO 3:00PM
For our review of lunch at The Tides Restaurant, click here.
For our dinner review, click here.
General Info
Parking:
Valet
Attire:
Elegantly Casual
Credit Card Acceptance :
Yes
Reservations Required:
Yes
Delivery:
No
Take-Out:
Yes
Service:
Waiter
Seating Options:
Air Conditioned, Open Air
Beach Front:
Yes
Wi-Fi:
Free
Good for:
Lunch, Dinner
Alcohol:
Full Bar
Noise Level:
Average
Ambience:
Romantic
Has TV:
No
Catering:
No
Wheelchair Access:
Yes