Why choose Barbados? 10 reasons to invest in a holiday home
25th November, 2015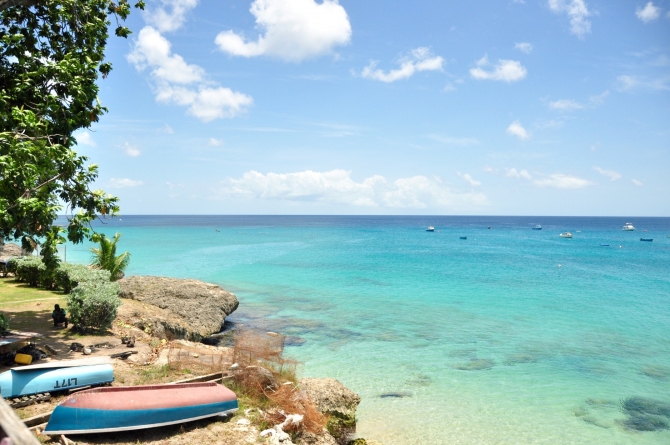 Barbados is known for being a beautiful island with incredible weather, a vibrant culture and plenty to do. This makes it an idyllic holiday destination, where many people are choosing to snap up the holiday homes available on the property market.
Alistair Hardaker of  Royal Westmoreland is here to share with us  ten reasons why Barbados is the perfect place to invest:
1. Entertainment
In Barbados, there are many activities for holidaymakers to fall in love with. For adrenaline junkies, there are water sports like surfing anf paragliding. For those wanted to unwind (like so mnay are) golf courses, a drive in cinemas and spas are all there to help take relaxation to another level. 
2 The language
English is the official language, where a slight variation is spoken by Barbadian residents. This means that holidaymakers don't have to carry around a phrase book or learn a new language before jetting off to 'Little England'. This can also come in handy when you need help, directions, and throughout the property deal.
3 The Barbadian population
As they live on such a beautiful island, it's no surprise that native Barbadian people are known for having a relaxed, positive attitude. The mix of Barbadian residents and holidaying Brits means you can get away from it all yet easily make friends and meet new people.
4 Regular and direct airline services from North America and Europe
Despite being a small island, Barbados is easy to get to and from, particularly for those planning to stay long-term or for more than a week.  Direct and connecting flights run regularly from the US and Europe.
5 The weather
One of the main reasons why Barbados has become such a holiday haven is the weather. The sunny skies mean average highs of 32ºC. Even in the winter, these averages only drop to 28 ºC, where sporadic tropical rain occurs and clears the air.
Given the clear blue skies, it is recommended that holiday home buyers invest in clean solar energy
6 Long history of political and economic stability
Barbados has an international reputation for its stable economy, social policy and steady politics. It is the third oldest parliament in the British Commonwealth, with a parliamentary system that was established centuries ago.
The island also offers free education up to the age of sixteen, designed on the British system of primary, secondary and tertiary education.
7 Nightlife
The warm evenings and clear skies make Barbados perfect for enjoying long, relaxing evenings – with beachside bars, lounges and even a few nightclubs to make the most of.
8 The Beaches
As it's such a small island, holidaymakers can get to the shore in no time at all. Picturesque beaches surround the island, and though a few are private, the vast majority are free for people to walk along, sunbathe, and relax on.  
9 Wildlife
When thinking of Barbados, it's easy to imagine its long white sandy beaches, palm trees, and blue seas. In fact, that's a fair representation. But on any visit to Barbados, rolling hills, rocky shores and caves can also be found peppered around the island. The wildlife is fantastic too, with a chance to see or swim with more than one type of turtle, while tropical and migrant birds sing in the trees.
The island is also a haven for tropical fruits and vegetables, with breadfruit, sugar apple, avocado pear and much more to sample.
10 Sightseeing
For jetsetters looking to soak up the culture, many choose to take their camera and walking shoes to the fish markets, tropical gardens, wildlife reserves and National Parks, where there are opportunities to take snaps of the natural and cultural wonders on offer.
Author Bio: Alistair Hardaker is a content writer for Royal Westmoreland – the world class beach, spa and golf estate in Barbados.