What's Happening: Barbados March Events 2015
27th February, 2015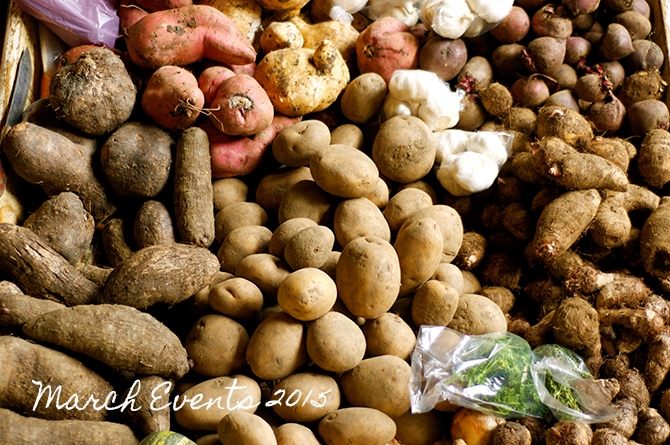 It feels like just yesterday we were celebrating the beginning of the New Year and now we are quickly approaching the end of the second month already! Have a look at some of the fun and interesting events in Barbados the month of March brings!
Barbados March Event 1. Agrofest 2015– The National Agricultural Exhibition: The Barbados Agricultural Society's annual exhibition, Agrofest, an exceptional agricultural event that provides something for every member of the family! Starting Friday 27th and Saturday 28th of February from 10:00AM to 9:00PM and Sunday 1st March 8:00AM to 9:00PM at Queen's Park, Bridgetown, join in on the fun with cooking demonstrations, children's entertainment area, a plantation breakfast and many more fun events for the family! Call 436-6683 for more information and ticket prices.
Barbados March Event 2. Bushy Park Barbados: What's On!: Calling all race fans! Sunday 8th March 2015 Bushy Park Barbados presents the BADD Drag Race and BKA Championship Round 2! The gates open at 8:00AM and races begin at 10:00AM. On Sunday 22nd March 2015, Bushy Park presents the BPCI Open Track Day, with gates opening at 8:00AM and races beginning at 10:00AM. Admission $5.00 BDS for grounds and $10.00 Clubhouse for both events. Come out to experience the thrill of racing and rallying right here in Barbados!
Barbados March Event 3. The Caribbean Fine Arts Fair: This year the Caribbean Fine Arts Fair (CaFA) will begin on March 11th 2015 at Divi South Winds Resort, Christ Church from 6:00PM until 9:00PM. Over 45 presentations of sculptures, photography, drawings, paintings, limited edition prints and other media exploring the cultural traditions of the Caribbean will be on display. CaFA Fair opens with a live performance and presentation of the CaFA Fair Special Award of Merit. For more information, call 646- 267-8831.
Barbados March Event 4. St. Lucy's Rectory and Parish Church: The Open House Programme presented by the Barbados National Trust presents this month's open house, the parish church of St. Lucy and its' neighbouring graveyard and rectory. The Barbados National Trust invites you to explore this intriguing building with Georgian architecture and all of its' history on March 25th at 2:00PM. Dress code in effect is nicely casual and admission is $35.00, $17.50 for children. Call 426-2421 for more information and directions.