What's Happening: Barbados Events May 2017
2nd May, 2017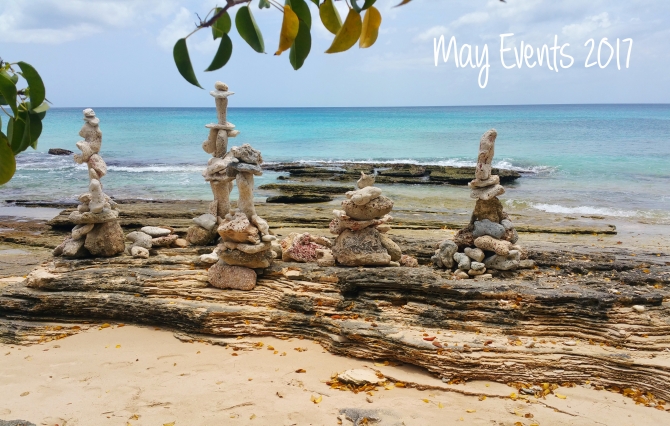 Summer's coming early to Barbados! The beginning of May has singled the early start to the highly anticipated Crop Over festival season! It's time to start hitting the gym and getting ready for all the 2017 fun in the sun! Book your tickets and get ready to celebrate Caribbean style in Barbados!
Barbados Event 1. West Indies vs Pakistan 2nd Test Match- Come out and support the West Indies as they take on Pakistan in the 2nd Test Match in the 2017 Pakistan Tour of the West Indies! The official batting time hits off at 10 am at the historic Kensington Oval on May 4th. This is a great event for the entire family, we hope to see you there!
Barbados Event 2. Golden Oldies World Cricket Festival Barbados 2017- Celebrate the game of cricket with the nation's greats at this years Cricket Festival! Show your support as cricket legend the Right Excellent Sir Garfield Sobers and the 3 W's take to the stage to support this fantastic sport! The festival will take place May 6-13th visit http://bit.ly/2pC4FdZ for more information on matches and tickets fore the event. 
Barbados Event 3. Barbados Polo Season- President's/ Kearns Trophy- Join in the Polo fun at Holders Polo Field, St James on May 13th as teams go head-to-head for the chance to win the illustrious President's/ Kearns Trophy! Opening match starts at 3 pm and the featured match begins as 4:30 pm, afternoon tea and a fully stocked bar will be available. Tickets are Adults $20 BDS, children 12-17 $10 BDS and children under 12 FREE!
Barbados Event 4. Crop Over Mega Cavalcade- Kick off the 2017 Crop Over festival with first official event of the season! Enjoy music from popular local artists, hear new releases and meet the new artists taking to the stage for this years season! Join the National Cultural Foundation on May 19th for this highly anticipated warm up event; admission is absolutely FREE! Stay tuned to http://www.ncf.bb/ for more!
Barbados Event 5. Barbados Celtic Festival 2017- Celebrate the cultural fusion between this wonderful balmy West Indian Caribbean Island and the Celtic countries! This musical extravaganza is a fusion of rhythms, flavors and games! Come out on May 26th-29th for a chance to join in this cultural explosion! Visit http://bit.ly/2pCs9PW for more information!
Barbados Event 6. Pirates Cove- The weekend warmup you've been waiting for! Check out Pirates Cove every Thursday from 6pm for karaoke and every Friday night for their after work lime, wings and beer specials available!