What's Happening: Barbados Events March 2017
3rd March, 2017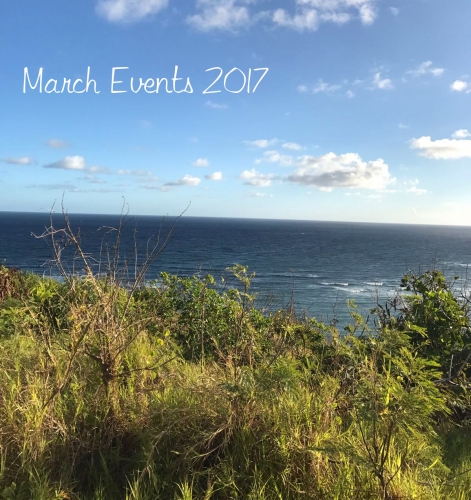 We're striding into the fabulous month of March and it's time for our monthly preview of the top events happening in Barbados! 
Barbados Event 1. BPC Cheshire Tour- The annual BPC Cheshire polo competition is back! Come out and support our local team as the Cheshire team for the UK and the Barbadian polo team go head to head for this years title! The event will take place at the Apes Hill Polo Club, Thursday March 2nd and the finals at Holders Polo Field Sunday March 5th. Tickets are Adults $20 BDS, Children 12-17 years old $10 BDS and children under 12 years old are absolutely FREE! Start time is 3pm, we hope to see you there!
Barbados Event 2. The Broadway to Barbados Charitable Trust in association with Diamonds International- Are you a Broadway fan? A lover of musicals, theatrics and glamorous occasions? Then this is the event for you! Put on your Sunday best and come out to enjoy a dazzling night of world renowned performances from a cast of popular New York Broadway performers! This year's performance will be produced by Broadway composer Neil Berg! Proceeds from the event will go towards the Queen Elizabeth Hospital, so come out on Saturday March 4th at the Frank Collymore Hall to support this worthy cause! Tickets are $125.00 BDS start time 8pm. 
Barbados Event 3. Open House: Stony Hill, St. Philip- The Open House programme presented by the Barbados National Trust, invites you to Stony Hill St. Philip on Wednesday March 8th from 2:30 pm. This 3-storey fortress, was once apart of the Sandford Plantation which was subdivided and sold off many years ago. Explore this tropical styled mid century home and the beautiful architecture and history of this magnificent property. General admission is $35 BDS, children 5-12 years old are $17.50 BDS and children under 5 are free!
Barbados Event 4. Gun Hill by Moonlight (Cocktail Party)-  Enjoy an open air cocktail party with a spectacular sunset and beautiful view of the South and West coast. Come out on Saturday March 11th at 5:30pm and mingle with our guests, as you enjoy finger food, snacks, wine and drinks all night long. The ceremonial lowering of the flag takes place precisely at sunset so don't be late! Admission is $40 BDS and the event will be held at The Gun Hill Signal Station, Gun Hill, St. George
Barbados Event 5. Barbados Polo Season - AHPC Ladies International Tournament- Show your support for the women during the month of March, as The All-Ladies International Tournament comes underway. Join us at the Apes Hill Polo Club (AHPC) on Tuesday 21st March at 3pm as 16 ladies battle it out on the polo field, in an attempt to gain the title and be crowned victorious during the annual Barbados Polo Competition. Admission adults $20 BDS, children 12-17 years old $10 BDS and children under 12 FREE!
Barbados Event 6. Pirates Cove- Start the weekend off right with the great music, food and drinks! Check out Pirates Cove every Thursday from 6pm for karaoke and every Friday night for their afterwork lime, wings and beer specials available!