What's Happening: Barbados Events January 2017
6th January, 2017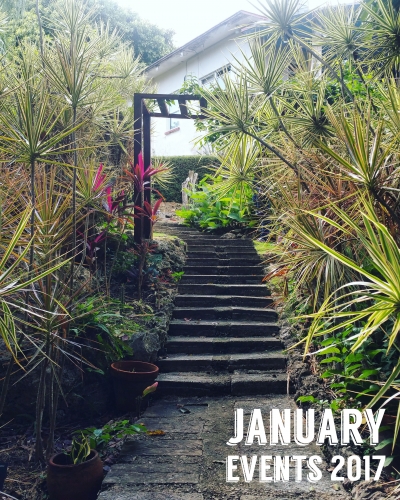 It's a brand new year and we're all excited to see what 2017 has in store for us! But while we wait why not enjoy some of these fun and exciting events in Barbados for the month of January! 
Barbados Event 1. Bridgetown Beyond De Bridge Heritage Walking Tour- Experience the culture and learn the history of Bridgetown and Bay Street and the people who shaped this historic area into what it is today. This informative 3 hour walking tour will be conducted by award winning heritageguide Victor Cooke. End the days activities with a small but delicious local lunch, special giveaways at the end of the tour. Experience this wonderful and historical walk on Saturday January 7th from 8:30 am. Admission is $80 per person. Visit here for more information and to book online.
Barbados Event 2. Special Hike - Carrington's Old Sugar Factory- Explore the hidden natural landscape of Barbados with the Barbados National Trust and Hike Barbados! Meet new friends as you explore the gullies, tropical landscape and coastal communities which make up this beautiful little island! The hike is absolutely FREE so come out on Wednesday January 11th at 6am, meeting spot one mile west of Six Cross Roads along highway 5. Call 426-2421 for more details.
Barbados Event 3. Naniki Barbados Music Festival- It's that time of the year once again when Naniki celebrates the culture of the Caribbean and music in one epic festival! Listen to the beautiful live vocals of Grammy Award Winner Chrisette Michele and popular local band Two Mile Hill! Come out on Saturday January 14th from 8pm at the Illaro Court East. Tickets are general: $115 BBD and VIP: $250BBD. Visit here to get your tickets now!
Barbados Event 4. Courtesy Garage Classic Car Show- Looking for a fun activity perfect for the entire family? Then this is the show for you! Enjoy Courtesy Garage's annual classic car show with exclusive luxury vehicles from yesteryear! Enjoy endless giveaways with great prizes and surprises, local foods and drinks and jumping tents especially for the kids! Join us on Sunday January 15th from 11 am, at Content St. Thomas and best of all admission is FREE!
Barbados Event 5. Pigtails & Breadfruit- Dine and learn! Enjoy a guided culinary tour of Barbados' complex history with food and the cultural dishes that helped shaped the island into what it is today! Food will act as the gastronomic guide as you explore the underpinning stories of the areas you visit, telling the stories of a people who simply used what was available and finding ways to make consumption palatable. The tour will be held on January 21st at 11am tickets are $100 BDS and the tour will begin at The Barbados Museum and Historical Society. Please contact (246) 427 0201 or email: info@barbadosmuseum.org to book your space
Barbados Event 6. Pirates Cove- Start your New Year off with great music, food and drinks! Check out Pirates Cove every Thursday from 6pm for karaoke and every Friday night for their after work lime, wings and beer specials available!