What's Happening: Barbados Events February 2017
6th February, 2017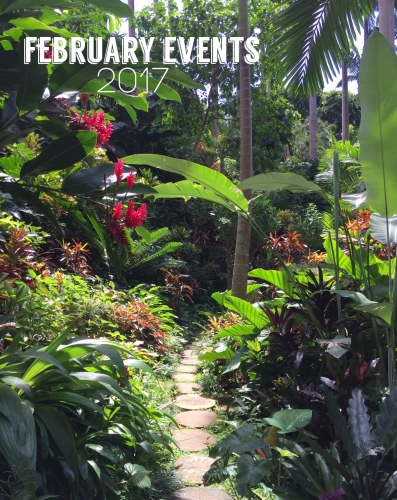 It's February and the year has been off to a great start! Don't slow down your momentum, it's time to explore, discover and enjoy all that Barbados has to offer for the month of love! Take a look at these fantastic events happening all month long:
Barbados Event 1. Barbados Hash House Harriers Weekly Run- Join the Hash Harriers on Saturday February 11th at 3:30 pm for a fun run/walk around Barbados! The trail which is a mix of off and on-road, includes many "checkpoints" which can lead to false trails, short cuts and dead ends. These features are designed to keep the pack together regardless of fitness level or running speed, as front-runners are forced to slow down to find the "true" trail, allowing stragglers to catch up. The Hash is held in a different part of the island every week and provides a great opportunity to get to know Barbados as few visitors (or locals) do. The average run/walk is about 1 hour long and consists of persons of all ages, ranging from 7 to 70 years. Please visit here a few days before the hash to view this weeks location. 
Barbados Event 2. Laff It Off 2017 (We Like It So)- Enjoy a night of pure laughter and comedy as both local and regional comedians flaunt their many skills on stage, at the Lloyd Erskine Sandiford Centre on Saturday February 11th from 8 pm. Forget your stress and laugh yourself to tears with the comical talents of Angelo Lascelles, Ishiaka McNiel and Janine White among many others! Tickets are $40.00 BDS and can be purchased online here.
Barbados Event 3. Barbados Polo Season (Roger Gooding Memorial)- The Barbados Polo season is back and we're all looking forward to the events and sportsmanship that this season is sure to bring! Get your sun hats out and be ready for a day of spectacular fun at The Apes Hill Polo Club! The activities start at on Tuesday February 14th from 3pm. Afternoon tea and a fully stocked bar will be both be available. Admission $20.00 BDS adults and $10.00 BDS Children, we hope to see you there!
Barbados Event 4. Agrofest 2017 (The National Agricultural Exhibition) - The most highly anticipated agricultural show of the year is back! The annual National Agricultural Exhibition (Agrofest) will be held once again at Queens Park. Last year there were approximately 60,000 visitors and over 250 exhibits running daily, and this year promises to be even bigger and better! So get your tickets early and get ready for a day of fun for the entire family! Tickets are $4.00 BDS children under 12 and $15.00 BDS adults! The exhibition starts at on Friday February 24th from 10 am.
Barbados Event 5. Pirates Cove: Check out Pirates Cove every Thursday from 6pm for karaoke and every Friday night for their after work lime, wings and beer specials available! View more information here.