On Tour: West Coast
28th January, 2015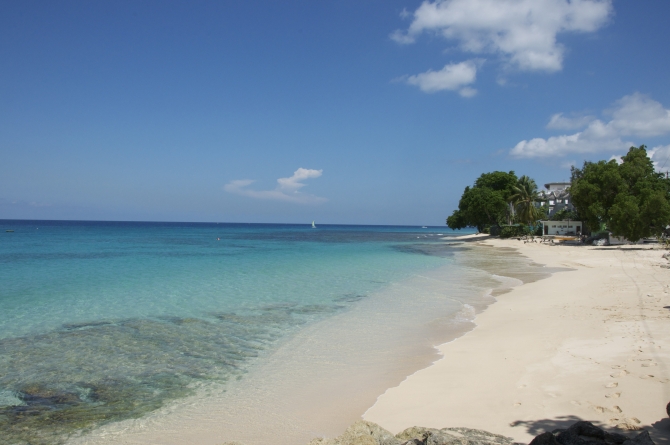 Although Barbados is considered a relatively small island, there are many places to go and things to see. Many will agree that one of the most exciting and adventurous ways to experience all of the beauty that the island has to offer is through an island tour! For this segment of On Tour, we will take you away to the West Coast of the island, giving you a glimpse of a few locations to explore on your island tour.
                Payne's Bay Beach is located in the parish of St. James on the West Coast of Barbados. With the calm and crystal clear turquoise waters, this beach is perfect for swimming and snorkelling. We do advise that you keep an eye out for the poisonous Manchineel Tree and its fruit which are often clearly marked.  Another intriguing aspect of this location is the Payne's Bay Fish Market where the local fishermen dock their fishing boats, offload and sell their catches. As with the other fish markets in Barbados such as Oistin's and Bridgetown, the public is welcome to purchase the fresh fish of the day. We recommend a visit to Payne's Bay and their fish market for a full immersion of Barbadian culture including the food and the people.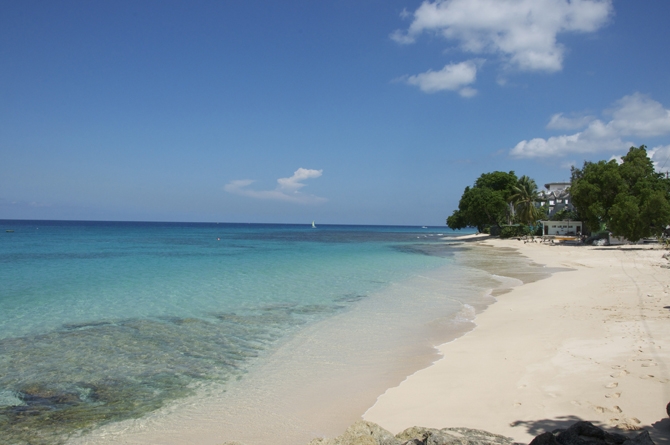 Batts Rock is one of the island's hidden treasures; a comparably secluded beach with white sand and calm blue seas with plenty of trees for shade, perfect for a beach picnic and swimming. There are picnic benches available, as well as facilities including a bathroom and shower. Although there are no water sports available at this beach, it is great for snorkelling. With an on-site life guard as well as beach security to ensure your safety, Batts Rock is definitely "must see" on your tour.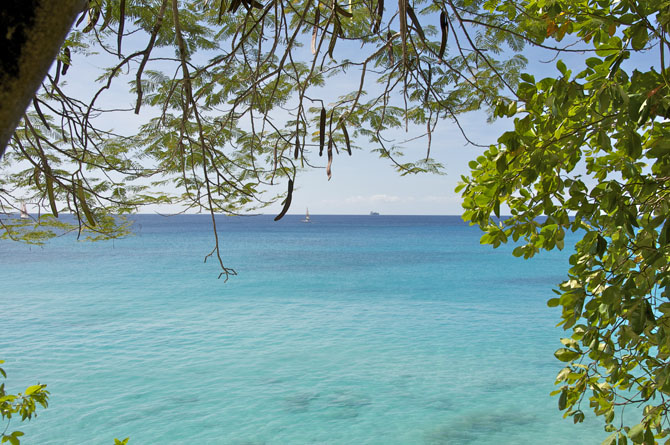 Moving into St. Peter, there is Gibbs Beach. Here you will find water sports activities such as water skiing and jet skis. On the weekends or public holidays, you are sure to see many local boat owners as this is considered a favourite stop to enjoy the glistening waters and take in the island's beauty. If you're a fan of long walks on the beach, Gibbs Beach is the place to go!
                One of the most popular beaches in Barbados is Mullins Beach, located in the parish of St. Peter on the West Coast. This beach is ideal for lounging under a beach umbrella or under the shade of the trees, and taking a dip in the warm blue waters or, if you're feeling adventurous, taking a ride on a jet ski. Mullins Beach Bar & Grill offers an exquisite menu with a variety of reasonably priced choices, available from 11AM-7PM. With the perfect setting right on the beach, the atmosphere of Mullins Beach Bar & Grill is exactly what you would expect; easy going and welcoming, complete with friendly staff and impeccable service. This is a favourite place of many locals and tourists to relax on an evening, listening to authentic Barbadian music, sipping on a cocktail and enjoying the astonishing sunset.
                Located towards the North-West Coast of the island in the parish of St. Peter is Speightstown, one of the major towns in Barbados, rich with historic buildings and original architecture dating back to the settlement of Barbados. Speightstown used to be one of the busiest ports in the island. Speightstown comes alive on the weekends as locals as well as tourists visit to do their shopping etc. You are sure to find some local vendors selling fruits on the side of the streets. Speightstown is also home to Port St. Charles and Port Ferdinand, luxury marina developments. With many restaurants and hotels, Speightstown is a wonderful place to explore.