On Tour: South East
5th April, 2013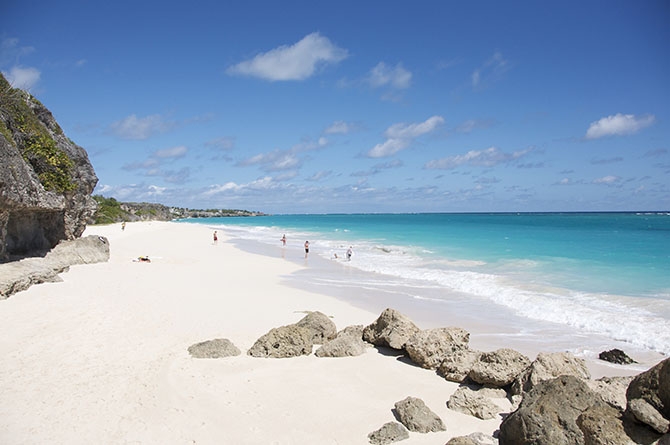 Well here we are with yet another segment - On Tour with Loop Barbados. When you visit Barbados, one of those absolutely must do activities is to take an island tour. The first question is which coast of the island you will explore; as even though Barbados is small you really cannot do it all in one day.  We at Loop Barbados are here to give you the best suggestions of where to go and see on your island tours in Barbados based on the coast.
We will be talking about the South East coast of Barbados today. There are so many beaches on this coast which you cannot miss out due to their breath-taking beauty. If you are coming from the South coast, then we would suggest your first stop be at Foul Bay Beach in St. Philip. As you make your way through the public access and down the hill, you will embark upon a beach which many tourists may not know of. It is insanely stunning if I may say so myself. The next beach you will come across will be Ginger Bay Beach and the famous Crane Beach, known to be one of the best 10 beaches in the world (by Lifestyles of the Rich and Famous). This long stretch of beach with white pink sands is one which you cannot miss.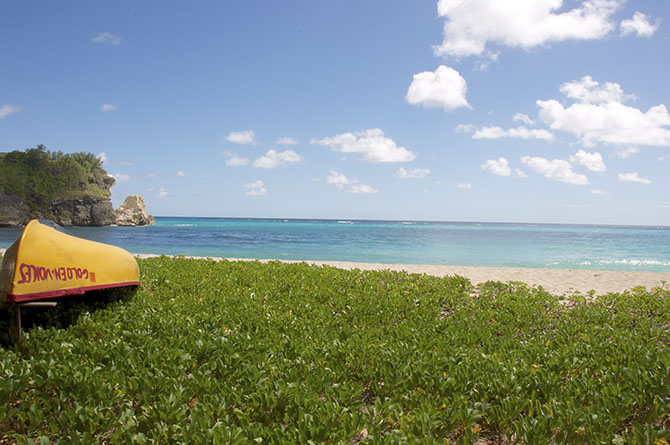 By now you must be feeling a tad bit hungry so stop off for some lunch at Cutters (right next to the Crane). You cannot miss the blue and yellow shop where you must try their delicious flying fish cutter. They also have many other options to choose from- salads, wraps, sandwiches and soups! Another option would be to pack up a picnic and bring it along with you.
Once your all filled up on culinary goodness head down to Harrysmith Beach and Bottom Bay Beach which are situated along side one another. Harrysmith beach has an interesting deserted great house which is located on the cliff and both beaches have stairs which lead down to them.
Another very interesting attraction to see on this coast would be Samlord's Castle. Once a well known hotel in Barbados loved by many, but due to an unfortunate fire it is in a state of disrepair. The Samlord's beach is also another great beach to see. This is a very quiet beach and we would suggest you visit it with a group of people and not just by yourself.
So a quick recap of where to visit on your South East Island Tour:
Foul Bay Beach
The Crane Beach
Cutters (lunch stop)
Bottom Bay Beach
Harrysmith Beach
Samlord's Castle
Samlord's Beach
Hope these suggestions help you and we look forward to hearing your feedback!