Top 5 Places to Snorkel in Barbados
13th July, 2016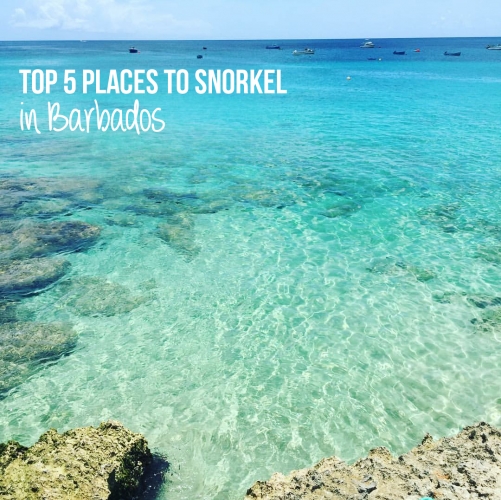 When travelling to the Caribbean, water sports and marine based activates are a must do, this goes without saying for Barbados as well! With this island's active coral reefs and flourishing marine life, activities such as snorkeling and scuba diving are always an astonishing treat for visitors. Here is a list of the top 5 places to snorkel in Barbados:
1. Carlisle Bay is the most popular spot for snorkeling in Barbados; not only are the waters filled with a wide variety of marine life, it is also home to a number of sunken shipwrecks and a popular spot for sea turtles to lay their eggs. Hiding among the wreck you are likely to find star fish, octopus, sea urchins, turtles and many other amazing marine life!
2. Folkestone Marine Park is another popular snorkeling location for marine life enthusiasts! The beach features an artificial reef made by the sinking of another ship wreck boat known as The Stavronikita. The reef is alive with a large variety of fish and is always a delightful experience for tourists.
3. Paynes Bay, nestled on the West of Barbados with its wide golden bay of glorious white sands. This tranquil beach is located right in the center of a popular West Coast fishing village and is usually full of tropical fish and marine life. The calm crystal clear water makes it the perfect place to snorkel for beginners.
4. Miami/ Enterprise Beach is within walking distance to another very popular Barbados fishing village Oistins Bay Gardens. The crystal clear waters of Miami Beach are a popular gathering spot for sea turtles who frequent the area to feast on small fish swimming along the reef.
5. Mullins Bay located in the beautiful parish of St. Peter, is surrounded by a small natural coral reef and calm relaxing waters of the Caribbean ocean. At Mullins Bay you're likely to come across a number of tropical fish and a few lone hawksbill sea turtles taking a leisurely swim.