Top 5: Kid-Friendly Beaches in Barbados
25th September, 2014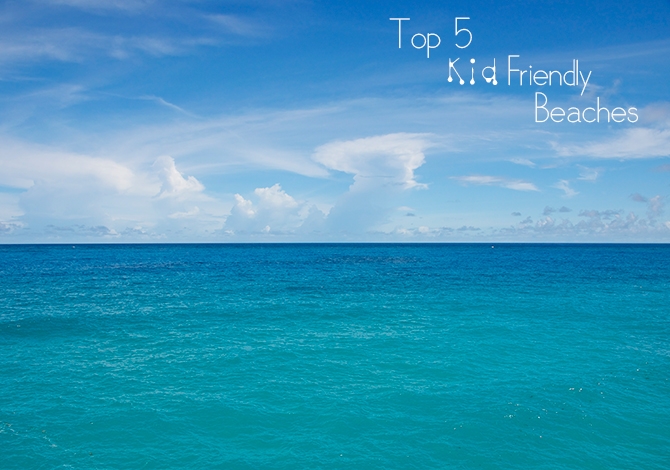 Barbados is a big family destination and the beach is certainly one of the highlights of most traveler's trips! You want safe waters for your children along with fun activities to partake in! Today we thought we would share with you Barbados' top 5 kid friendly beaches:
1.     Sandy Beach – With its shallow crystal clear waters this beach is perfect for the family. The reef which boarders, protects it from large waves and therefore under currents are very rare. The reef also is perfect for snorkeling.
2.     Dover Beach - With a lifeguard always on duty and usually calm seas; Dover is a beach you will feel at ease. Beach chairs and umbrellas are readily available and a great little bar and snackery along with a children's play ground is located at the top of the beach.
3.     Boatyard Beach – Boatyard has an abundance of water activities that your children will love. Water trampolines, ice bergs climbing, swing ropes in to the sea and much more. Plus there is a great restaurant and bar which makes lunch that much more convenient!
4.     Folkstone Beach – Folkstone Beach is an ideal beach for swimming and snorkeling. Not only is there a beach but just behind it is a shady and breezy picnic spot! 
5.     Cruising Club Beach - Usually busy with both locals and tourists Cruising Club Beach/Pebbles Beach is a fantastic spot for paddle boarding; a fun family activity! The beach is usually bustling with other children swimming, playing, building sand castles and whatever else their heart desires! Cuz is located at this beach stop and well worth it! He has just about the best cutter in Barbados!