Top 5 Hotel Staycations for Locals
22nd June, 2016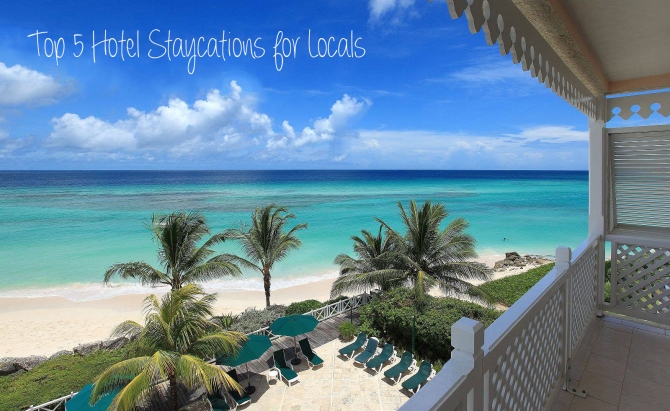 Planning a trip can be pretty expensive especially during the summer when Crop Over activities are in full swing, so why not plan your vacation right at home? Take a moment to appreciate the beauty of Barbados and all this island has to offer! Book a week at a nice hotel, plan a spa day and experience Barbados from a different light. Sounds good doesn't it? Well guess what, Loop Barbados is here with a list of the top 5 hotel staycations for you to check out!
1. Cobblers Cove: Located on the picturesque West Coast of Barbados, the iconic pink and white hotel overlooks the calm palm fringed waters of the Atlantic Ocean. Cobblers Cove is home to the award winning Camelot Restaurant and Bar, well known for it's spectacular gourmet cuisine and cocktails. Water sports activities and spa services are also available at the hotel making it the perfect place to unwind and explore Barbados' unique marine life. This luxury hotel has a lot to offer and with their special summer staycation package at $1200BBD for 2 nights breakfast included, its hard to resist!
2. Coral Sands Resort: A premier boutique hotel located on the South coast of Barbados just minutes away from the popular town of Oistins. Coral Sands is a prime location for those hoping to enjoying Barbados' robust night life. This beach front hotel still maintains its serene and tranquil ambiance as it is tucked away from the hustle and bustle of the South Coast. Coral Sands' nightly staycation rate is $348.75BBD per night and its perfect for any action packed staycation getaway.
3. Santosha: A luxury apartment/ hotel located in a beautiful natural habitat in the heart of Barbados. Contemporary architecture and modern design makes this apartment/hotel a great sanctuary for meditation and natural rejuvenation. Well known for its ocean views, large modern apartments and beautiful open air pool, Santosha is the perfect vacation spot right at home! It's a great reminder of the large diversity which Barbados has to offer. Staycation prices are available for $537.50BBD for 2 nights, during the summer season.
4. The Crane: A luxury escape from the world. Located perfectly on The Crane Beach along the Atlantic coast, this 5 star hotel is well known for its luxury accommodation and excellent service. So why not indulge a little and go a bit crazy for your staycation with an upgraded apartment with roof terrace, private plunge pools and hot tubs. Something tells us you wont regret it! Staycation prices ranges from $300BBD to $550BBD per night, depending on the room.
5. Atlantis: A quaint little hotel located on the East Coast of Barbados, within walking distance of the famous Soup Bowl and and clay filled hills. It's the perfect place for a quiet and peaceful get away. Atlantis overlooks the beautiful Atlantic Ocean, private pool and charming little restaurant perfect for a romantic dinner with that special someone. Summer staycation packages are available for $250BBD per night.