Top 5 free things to do in Barbados
7th November, 2016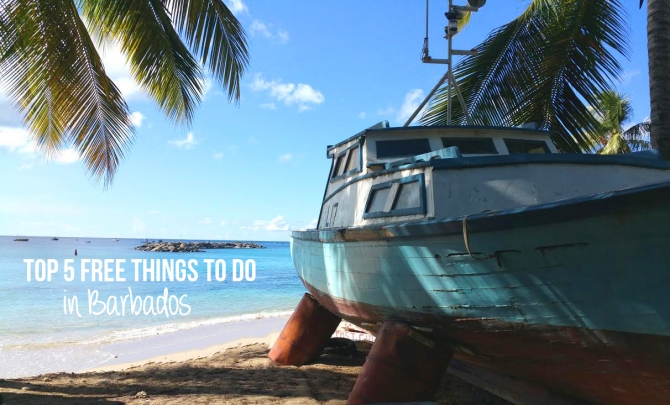 Traveling on a budget but still want to have as many of the amazing experiences Barbados has to offer as possible? This list is just for you! Don't feel left out - experience Barbados your way with this awesome FREE actives to do in Barbados!
1. Walk the Boardwalk: Take a lovely sunset stroll along the boardwalk on either the South or West coast of the island. Enjoy the magnificent and colourful rays of the setting sun as you explore the beautiful restaurants, bays and hotels lining the coast! Quite easily one of the most romantic activities you can enjoy with our spending a dime!
2. Animal Flower Cave: Skip the caves and go straight for the view from the surrounding cliff tops! The guided tour of the caves is pretty reasonable however, you can enjoy a mesmerizing experience by exploring the view from the beautiful cliffs above. This is the perfect spot for a quick photo-op to document your fantastic tropical holiday!
3. Historic Bridgetown and its Garrison: The Capital of Barbados was proudly named a UNESCO World Heritage site and its pretty easy to see why! Explore the winding lanes and streets of historic Bridgetown. Be captivated by the beautiful architecture and famous statues and fantastic local crafts. Be sure to stop by The Garrison Savannah on Thursday to watch the Changing of the Sentry at the Garrison Main Guard Ceremony. 
4. Hike: Get up close and personal with the hills and gullies which make up this beautiful island for FREE! The Barbados National Trust in association with Hike Barbados runs free island hikes every Sunday at 6 am and 3.30 pm and moonlight hikes at 5.30 pm, donations are welcomed. 
5. Local arts: Visit the Earthworks pottery studio and watch as local artist work diligently creating beautifully crafted trinkets! This would be the perfect time to give in if you must and purchase a few items to remind you of your exciting travels to Barbados. There are also a number of other craft markets and art galleries around the island such as Pelican Village with absolutely free entry; we encourage you to visit and experience the work of these talented artisans.