Top 5 best views in Barbados 
9th January, 2017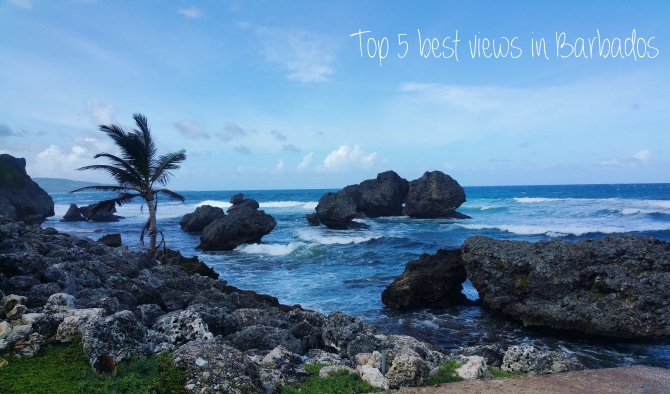 Barbados is undoubtedly one of the most beautiful islands in the Caribbean! From the long white sandy beaches surrounding it's shores, to the breathtaking views along the many cliff tops dotting the island; it's hard not to fall in love with this magnificent place! Refining this list to only 5 unforgettable views was no easy feat however, here are our top 5 best views in Barbados:
1. Animal Flower Cave: Located at the upper most part of the island, Animal Flower Cave provides the most perfect view of the Atlantic Ocean in all its glory. The cliff top looks down on to a beautiful natural pool surrounding by raging waters and rugged peaks. Explore the cave below with a guided tour and swim right out to the cliff's edge to view the spectacular view through several openings looking out to sea. Or if your in the mood for a less adventurous experience, simply enjoy a great meal along the cliff's edge at the famous cliff top bar and restaurant!  
2. Archer's Bay: This well hidden treasure is quite off the beaten track and we only stumbled upon it completely by chance! Take a long island drive to Archer's Bay St. Lucy. You will find yourself on a bit of an off road adventure, but as you clear through the trees and enter onto the beautiful cliff top opening, you will immediately understand why this view is one of the top 5 best views on the island! Beautiful rock formations line the entrance to the mysterious little bay below, which although surrounded by the rough waters of the Atlantic ocean, can still be a pleasant place to wet your feet; just be very cautious of the approaching waves! 
3. Ragged Point Lighthouse: Surround yourself with the timeless beauty of Barbados on all sides at this magical location! Walk out onto the grass covered hill side and you will find yourself in a tropical wonderland you will not soon be willing to forget! Looking for the perfect spot to catch the fiery beauty of the Caribbean sunset? Then this is definitely where you need to be!
4. Cherry Tree Hill: A list of Barbados' most beautiful views can't be complete without the spectacular view of the island from Cherry Tree Hill St. Andrew! This location provides visitors with the best view of the entire East Coast of Barbados. The road leading to this spectacular point is lined with mahogany trees and makes for a beautiful photo opportunity!
5. Bathsheba: With all the stunning views surrounding this beautiful little gem, not one of them can beat the natural beauty and sheer magnificence which is Bathsheba! Entering this historic community is like entering another world! Beautiful and dramatic boulders, which are rock formations that broke away from the ancient coral reefs; line the shore. The view at Bathsheba can only be described as other worldly and is a must see view for anyone visiting Barbados!