Top 5 Bajan Super Foods
12th January, 2017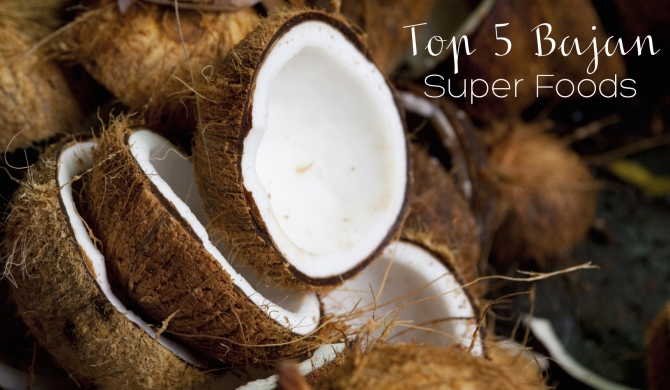 Barbadian cuisine always remains in the winning circle when it comes to showing off its skills and thrilling the taste buds of many food enthusiasts who eagerly seek out flavorful and exotic treats. Have you ever wondered what makes Barbadian cuisine so special and what are the most popular and healthy super foods used in our classic dishes? Take a look below as Loop Barbados delves into the top 5 Bajan Super Foods.
1. Breadfruit: You can't experience Bajan cuisine without enjoying a deliciously prepared breadfruit dish in some form or fashion. Breadfruit is a staple in the diets of many Barbadians, it's fast food with a very healthy twist. Whether you fry it, bake it, boil it or roast it; the possibilities are endless with this super food and the health benefits are through the roof! Be sure to enjoy some pudding and souse with steamed breadfruit on the side or maybe some crispy breadfruit chips with a glass of ice cold mauby to wash it all down!
2. Yam: This starchy vegetable made the list because of its fantastic nutritional benefits and its multipurpose nature. Much like the breadfruit, yam is a very versatile food and can be incorporated into many dishes as a healthy alternative! It's a staple in many West African and West Indian societies; and as a result of its ability to flourish all year, it's the number one choice for a delicious meal!
3. Sweet Potato: If you know about conkies then you know just how important the sweet potato is in Barbados! The sweet potato is a great source of protein and nutrients. It's a popular menu option in the Barbados, once again as a result of it versatile nature and its affordability. This naturally sweet vegetable is great in soups, stews and as a delicious sweet treat in freshly baked sweet potato pie!
4. Cassava: This is possibly one of the most versatile super foods on the list! The Cassava has served Barbadian households for countless year in multiple ways. This unusual vegetable is jam packed with protein and is one of the most successful drought tolerant crops anywhere, as it will bear successfully all year in the harshest conditions. Cassava can be ground and made into flour to produce delicious baked goods such as breads, cakes and a local favorite; pone. It can also be strained and used as a natural clothing starch perfect for keeping those wrinkles at bay!
5. Coconut: What is a Caribbean super food list without the number one tropical delight; the coconut! The coconut is probably one of the most sought after foods for its nutritional benefits alone. The coconut has been turned into oils, milks, cosmetic products and even furniture! Coconut water is good for regulating blood pressure levels, it has beneficial effects on the coronary arteries by preventing vessel blockade and it assists with digestion and metabolism issues. Coconut is the main ingredient in many popular desserts, drinks and even lotions. Be sure to experience this super food straight from the source while your exploring Barbados' culinary delights!