Restaurant Review: Pacifika {Accra Beach Hotel}
14th April, 2016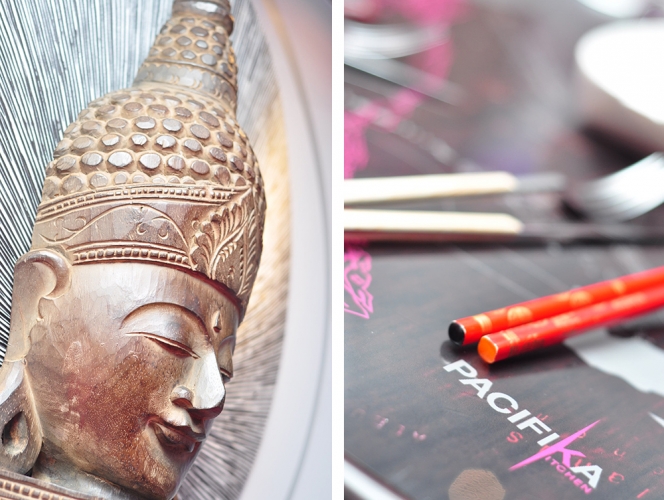 As we entered Pacifika Kitchen located in Accra Beach Hotel, we were greeted by a lovely hostess and shown to our booth which was adorned and exuded an Asian Fusion feeling. The attention to detail was a great surprise when the waiter handed us warm towels to cleanse our hands (a Chinese and Japanese ritual) before the meal commenced. We devoured the delicious crunchy prawn crackers which really got our appetite going and then ordered our meal. The menu has a multitude of different Asian fusion dishes to choose from. Different sushi to dumplings to tempura and of course noodles. 
We had the Watari Gani Maki which was rolled with such precision; the perfect bite size pieces of crunchy battered crab and wasabi mango sauce to compliment each roll. The shrimp dumplings were moist, tender and the shrimp was cooked very well. After our starters we were itching to try our main courses; we opted for the Fried Kuey Teow which is noodles, prawns, beansprouts and bok choy in a soya based sauce and the Pad See Ew which rice noodles, Thai broccoli, chicken and egg (we opted to have it without the tofu). Both noodle dishes were very good but we came to the agreement that the Pad See Ew stole the show. 
The crazy thing is that we never knew that this restaurant even existed! Pacifika Kitchen is open every day expect Wednesdays and Sunday from 6:30PM- 10PM. View their full menu here or contact them at 435-8920 to make your reservation.