The People of Barbados: Senior Tour Guide Klebere Perry
21st April, 2017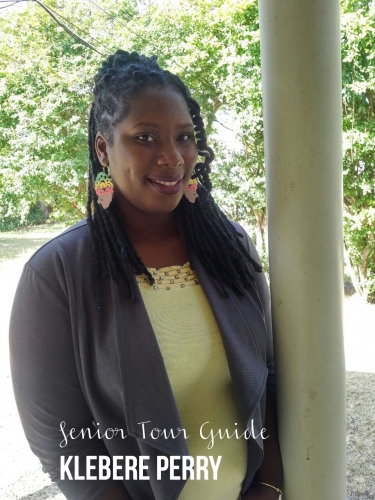 Barbados is a melting pot of culture, ideas and history! This amazing island is filled with many lost tales and historical nuances, which helped shaped Barbados into what we know it as today. Meet a young historian who's helping to pave the way forward for Barbados as she educates us on the history of this Caribbean gem! 
As an avid lover of research and history, Klebere has built a solid career for herself in the tourism industry in Barbados. Her vibrant nature and her enthusiasm for learning, has propelled her forward in this field and allowed her to be named Senior Tour Guide of the Barbados Museum, at the age of 26. 
"Barbados to me is a unique island, when you go to other Caribbean islands you won't get the same experiences that you would get here. We are very friendly people and everyone is knowledgeable. You can ask any Bajan on the streets and they can tell you a little bit about what our history is about, what our culture is about and they are always willing to share it." Her amazing love for Barbadian history began at a young age within her immediate family setting. Both Klebere's parents were involved in the literary fields, with her mother being a Librarian and her father an English teacher at a local secondary school. Their island wide family trips provided Klebere with the stepping stones she needed to build the path to her future. "My dad always had some funny story to share about the places we visited and it kind of piqued my interest. How can he know so many different things about Barbados, it seemed like and endless wealth of information. This got me started in researching and it was in researching that I found my love for history. Research for me was always about learning about my past and how it can affect my future." 
Klebere's excitement for Barbadian history became even more apparent, as she shared some of her favorite historical facts and her goals for the future as the Senior Tour Guide at the Barbados Museum. Her main focus right now is reaching out to different sectors of the public and being able to educate them more on the history of this amazing island!