Missing you...Barbados: Malou Morgan
16th July, 2012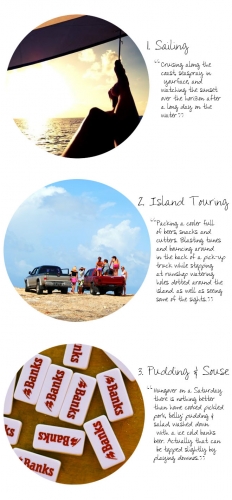 So what is this new "Missing you...Barbados"? We have decided to approach different Barbadians who have either (1) moved away to live or (2) are currently studying internationally to tell us what are the top three things they miss most about Barbados. This can in turn give you, the visitor, a more local feel of the island and aid you if you want some more culture in your vacation. We are starting the segment with Malou Morgan, the very talented post grad student and founder/editor behind the blog Skip to Malou* Below Malou tells you a little bit about herself. 
I'm a Bajan travel bug, geek, foodie, blogger, photography obsessed political postgrad student in love with the world. I grew up in Barbados, studied in England and am now doing a political MSc at the University of Amsterdam. I started a travel bug blog during my travels in 2010 and loved it so much that I kept it up. Since then Skip to Malou* has developed into a little bit of everything from me to you.

So you can see above what Malou not only misses but loves about Barbados:  sailing, island touring, and Saturday pudding & souse.