Flights to Barbados You Might Not Know About
23rd January, 2017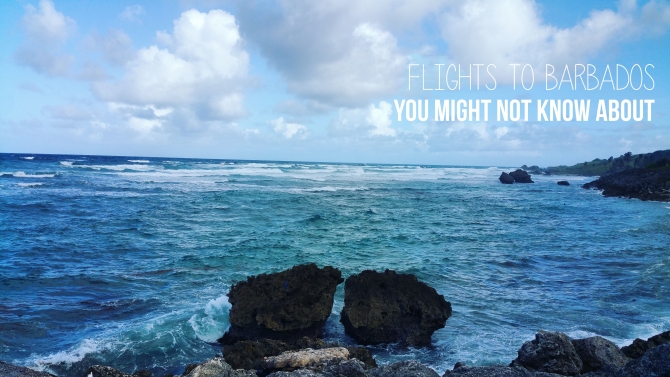 The undoubtable beauty of Barbados is not only enjoy but praised by many around the world. Far and wide, visitors flock to the island and travel for days at a time, just to enjoy the everlasting sunshine, the crystal clear waters and the white sandy beaches that make Barbados special! With all these unique and diverse tourists flocking to get their own taste of the sun, sea and sand, we decided to take a look at the unique direct flights to Barbados you may not know about!
1. Brazil: Hope aboard Avianca airlines and fly round trip to Bridgetown Barbados, on one of the airlines weekly trips to the Caribbean! Multigenerational travelers and those seeking a romantic getaway, this is the perfect trip for you! Don't worry about expensive flights and multiple layovers your Caribbean escape awaits you in beautiful Barbados! Check out their flight times here. 
2. Germany: Tired of the big city living? Why not opt for a quiet tropical holiday in Barbados! Glide your way over to Airberlin and settle in for the round trip flight you've been waiting for! Leave the hustle and bustle behind for a week of relaxed island living. See their flight times here.
3. Finland: Let Condor Airlines introduce you to the Caribbean! The 16 hour flight might seem a bit intimidating but don't let that stop you! With one-way flights as low as $619.99 US, what could be better than soaking up some sun rays with a ice cold beer in Barbados! View more here.
4. Puerto Rico: Jetblue offers incredible cheap flights to Barbados via Puerto Rico all year round! Fly round trip to Barbados for as low as $188 US with their incredible deals! Get booking now to save big on summer flights to the greatest summer festival ever! Crop Over is calling you! Get started on your trip here.
5. United Kingdom: Take a break from the cold and rainy weather for 12 months of summer in Barbados. Thomas Cook Airlines is making it all possible with round trip flights from Manchester to Barbados. Switch out your usual boring holiday plans for a tropical get away for two! Plan your trip today.