Cruise Ship Activities in Barbados for the Foodie Traveler
26th May, 2017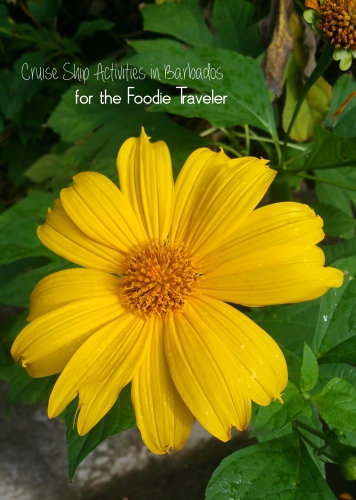 Enjoying local authentic food while on holiday is always on the top of every traveler's to-do list. Don't make any exceptions on your Caribbean cruise stop in Barbados! Embrace your full foodie nature and enjoy these great local treats!
1. Start your food friendly adventure off with Barbadian street food at it finest! Stop by Cuz's Fish Shack on Pebbles Beach for a delicious and savoury treat! A cutter, which is the local name for a unique sandwich made up of made salt bread, fish and cheese/eggs and toped off with fresh lettuce, tomatoes and spicy sauces for added flavor! It's and amazing explosion of flavor and a must try on your culinary adventure!
2. No Barbadian culinary experience is complete without enjoying a few steaming hot fish cakes to go! Stop by Legendary Fish Cakes to try this delicious little bite sized snack! A well seasoned fish batter perfect fried into delicious golden balls of fun! Try it with a dip or without for the perfect marriage of tropical flavours! You can find them in Eagle Hall and Harbour Road, both in the parish of St. Michael and the ever popular Oistins located in the parish of Christ Church.
3. While exploring the beautiful beaches of Barbados, you will definitely need an ice cold drink to keep you cool in our notoriously hot Caribbean weather. This is the perfect time to try out another exciting local treat! Stop by the nearest snowcone vendor and grab a sweet icy mixture to quench your thirst! Mounds of freshly shaven ice covered in colorful syrup and topped off with condense milk for the perfect punch of tropical goodness! 
4. Can you really even say you've been to Barbados without having experienced the island's National Dish? Don't make this mistake, experience our famous local dish Cou Cou and Flying Fish, all for yourself by visiting the Brown Sugar Restaurant today. Visit http://bit.ly/2qdQ2Oi for more!
5. As the island that invented Rum there is no doubt we do it best! Taste the original rum that made all things possible by visiting the Mount Gay Rum Distillery during your stay! Be sure to enjoy our world famous rum punch cocktails and also try our popular local Banks Beer!