Cruise Ship activities in Barbados for the Adventurous traveler! 
7th May, 2017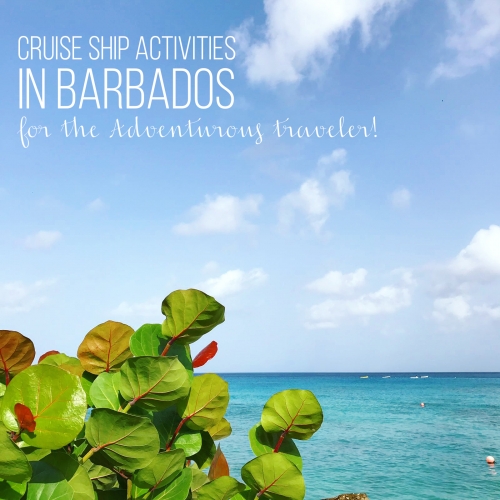 We know that getting the most out of each stop on your holiday cruise can be quite a challenge. Plan the perfect stop over activities to fit your adventurous needs with Loop Barbados! 
Adventure 1- Explore Barbados the quick and exciting way! Take a fast paced, scenic island safari around the island aboard fully converted 4x4 jeeps! Experience some of Barbados' most beautiful and unique locations, go off the beaten track through some of the island's top gullies, coastal views and hidden treasures! Visit http://bit.ly/2pUIt1L for more information on how to get started! 
Adventure 2- A trip to Barbados is not complete with out going for a swim alongside the island's popular sea and hawksbill turtles! Dive into the deep end and experience the beautiful shipwrecks while you interact with a number of majestic sea creatures who frequent the island's shores. Visit http://bit.ly/2ptlI3l to learn more!
Adventure 3- Take your adventure below the surface with a deep sea dive aboard the Atlantis submarine to experience first hand Barbados' exotic marine life! Go 150 feet below the surface to experience the surrounding reefs and some of the historic shipwrecks surrounding the island. This is a must do activity for the entire family! Learn more now: http://bit.ly/2qpHPt0
Adventure 4- Feel the speed at Barbados' top race track! Take your adventure over to the Bushy Park track for their Karting experience! Climb aboard fully equipped rally karts and take a spin around the island's famous race track! There's no time to take it slow aboard this high intensity adventure! Click here for more: http://bit.ly/2ptfnF4
Adventure 5- Tour Barbados in a unique and exciting way with Segway Barbados! Take to the north of the island and hop aboard for an up close and personal look at the scenic sights of Barbados! Book your tour now: http://bit.ly/2pUC9r0