Bottoms Up: Caipirissima
12th August, 2013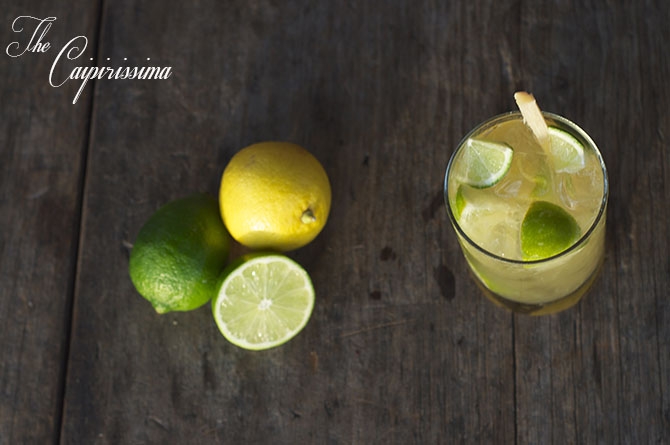 Whether you're sitting at a bar or lounging on a picturesque beach in Barbados, a Caipirissima is the perfect cocktail to have in your hand. Even if you're all the way at home, and dreaming of a sunny paradise, a Caipirissima will surely satisfy your craving! Sweet and sour all at once, this tropical drink is paradise in itself, bursting with flavour and tastes of Barbados. Similar to a Rum Sour, this delectable drink is made with lime juice instead of lemons, Banks white rum and sugar cane syrup – yum!
CAIPIRISSIMA
1 ½ Banks White Rum
½ Fresh lime juice
1 Sugar cane syrup
6 Lime cubes
Garnished: Sugar cane stick
Method: Muddle all of the limes, build in the glass, stir and serve.