Barefoot on the Beach: Carlisle Bay
12th February, 2015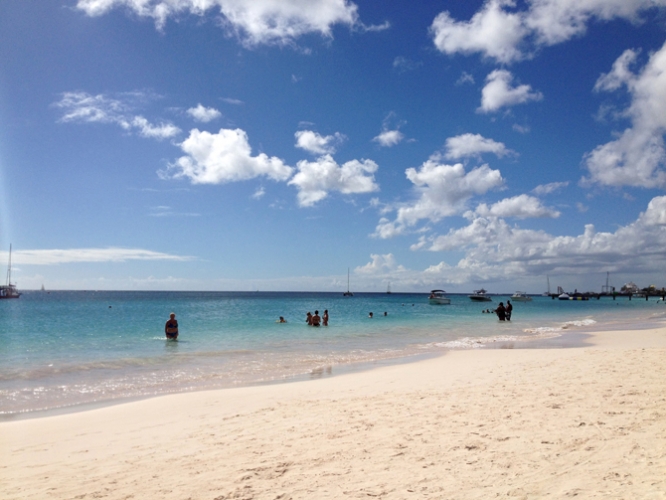 Carlisle Bay is the natural crescent-shaped harbour located on the South West Coast of the island in the parish of St. Michael and is most definitely a beach you want to visit during your stay in Barbados. Historically named after the first Earl of Carlisle at the time, James Hay, who was a Lord Proprietor of the British West Indies Colonies of which Barbados belonged to. Carlisle Bay was previously populated by vessels that could not fit in the main harbour located in Bridgetown. In more recent years, it is home to many luxury yachts, sail, fishing and speed boats and a popular stop for most catamarans.
With arguably one of the most picturesque views in the island, Carlisle Bay boasts calm turquoise waters with no undertow, delicately crashing on the soft white sand. Not only does this bay lure both locals and tourists alike with its breath-taking beauty above water, but also its' thriving marine park. Known as a popular area for scuba diving and snorkelling, under the surface of the sea; Carlisle Bay comes alive with vibrant tropical fish in abundance, sea horses, sea turtles, octopus, rays, and much more! This unique array of marine life is due in part to the six different ship wrecks in the water as shallow as 12ft. The wrecks are obviously another important contributor to the popularity of Carlisle Bay, the most recent being the Bajan Queen, sunk in 2002. For those seeking an adventure, you will not be disappointed with the sight of these sunken treasures.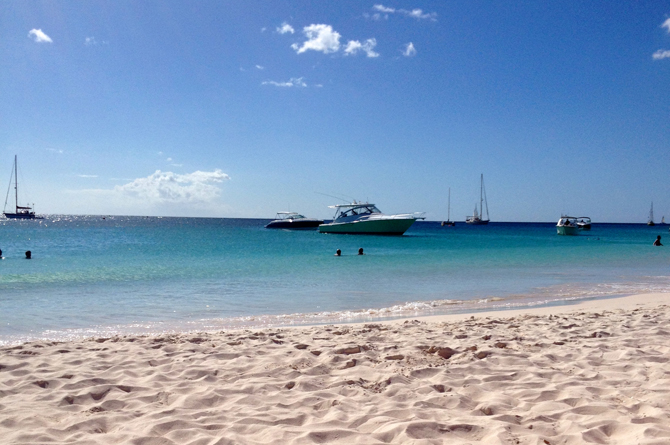 For those looking to unwind, Carlisle Bay is perfect for sunbathing and swimming. On the border of Carlisle Bay is the Bay Street Esplanade where many locals gather after work to relax and watch the spectacular sunset of the evening. The bandstand located on the southern end of the Esplanade, a historical piece of architecture built in 1918, is mostly used for concerts and other cultural presentations.
Carlisle Bay gains even more popularity as a favourite "go-to" spot for many islanders because of the diverse activities available to everyone, every day. Some of these activities include swimming, walking on the long stretch on beach, snorkeling and playing various beach sports such as cricket, football or volleyball. Towards the end of the stretch of beach, many visitors to the island via cruise ships spend a day at The Boatyard, relaxing on lounge chairs under beach umbrellas while kids spend their day swinging off the rope swing or in the trampoline in the sea!