Attraction Review: Grenade Hall Forest Review
27th May, 2013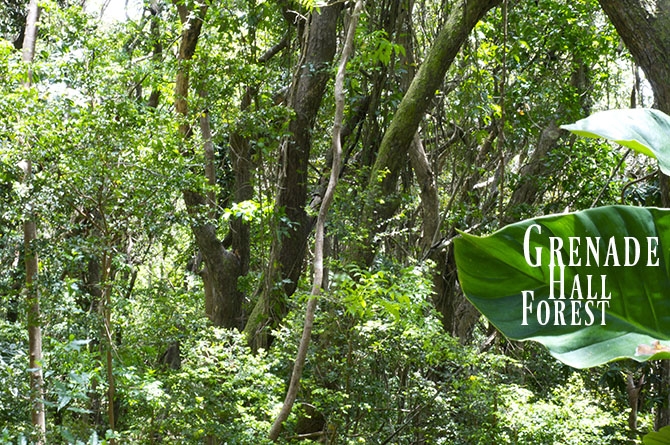 As we entered this lush forest area, we were greeted by more monkeys than we could count. From mother monkeys with their babies hanging on, to the large male monkeys showing off and posing for every picture taken. Be aware that the monkeys may actually come very close to you, one did try to steal Kimberly's camera. A funny sight indeed!
The Grenade Hall Forest is a beautiful lush green forest full of native Barbadian trees. From the grand mahogany trees standing tall to the shorter but still flourishing elephant ears on the lower levels of the forest.  The forest was started to educate locals and travelers about the environment and different plant species found on the island. As you walk through the forest and explore the surroundings you will come across coral stone which has been said to be up to 65 million years old. One of the more impressive trees which you will see when you explore the forest, is the large mahogany tree which takes up to 80 years to mature and is used widely across the island for the manufacturing of furniture.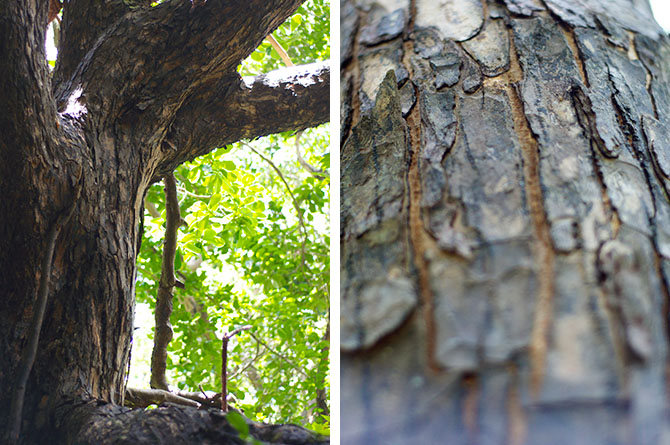 The forest allows you to wander and explore at your own pace whilst stopping to read about the trees and plants which grow abundantly there. You must be careful when strolling along the path, as some areas can get quite slippery from the moss. One of the highlights of the forest was entering the natural cave which houses many fruit bats. As you enter this cave, hundreds of bats start to fly around and stir, even though they are harmless, after a while they do give you the signal that you have invaded their home and to get walking …out!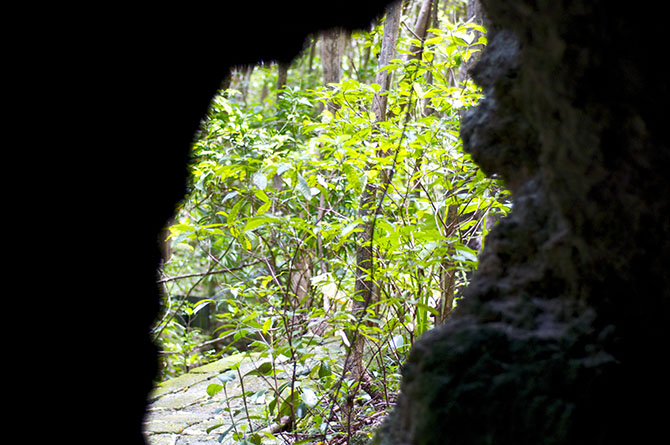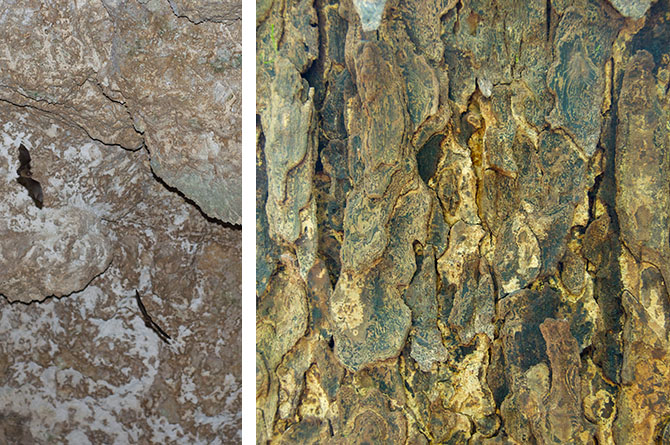 Another special part of the 65 acre property is the Grenade Hall Signal Station which has been restored and renovated. This signal station was a part of seven stations on the island which were used for communication, whether it was an approaching ship or for slave rebellions. All the signal stations were constructed in high level areas on the island, as you make your way up the stairs you are blown away by the tremendous wind which makes contact with your face. The signal station offers a beautiful view of the East coast of Barbados, one which you cannot stop taking in.
If you are a nature and history lover, then Grenade Hall is a great attraction for you to visit when in Barbados! Since it is on the Northern side of the island, it offers the perfect opportunity to visit other attractions such as Bathsheba, Animal Flower Cave and St. Nicholas Abbey!