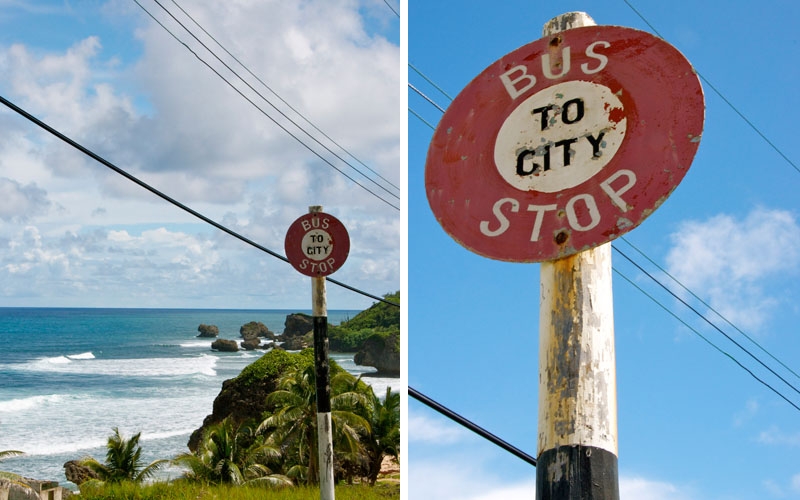 In order to get around Barbados you can use a variety of modes of transportation.

There is public transportation, which are the blue and yellow buses seen on the road. This is the most cost effective way to travel, as it is $2.00 BBD to travel on the bus. You can take a look at the Transport Board's bus schedule http://www.transportboard.com/schedule.php in order to help you determine the bus routes and times for your destination. The two main bus connections are Fairchild Street Terminal and Princess Alice Terminal which are both located in Bridgetown, the capital of Barbados. The secondary bus connections are Oistins, Mangrove Depot and Speightstown Terminal.

Another reasonable mode of transportation ( $2.00 BBD) are ZR's. These are smaller "vans" which are white and maroon and will compete with the larger "blue and yellow" buses for travelers.

Another option would be to take a taxi. In Barbados taxi costs are not calculated by a meter but by distance. As a visitor we would suggest that you agree to a price with the taxi driver before he starts the journey.

As a traveler you may want to explore the island on your own and have total freedom, if so we suggest that you rent a car. There are many rental car companies on the island to choose from. Please keep in mind that some of the roads on the island are quite narrow and we drive on the left hand side of the road.