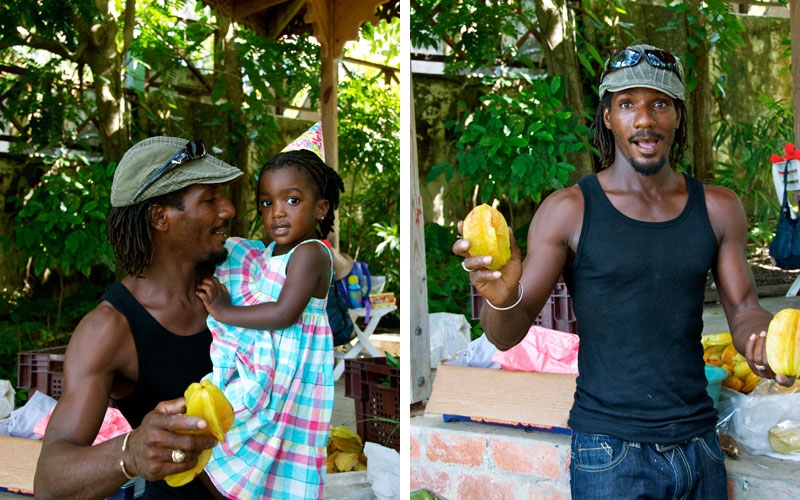 Here are a few examples of the lifestyle of a "Bajan" or Barbadian:
Bajans will definitely say what they are thinking and express to you their thoughts and mindset without hesitation.
On a Saturday, starting around midday Bajans will go to their favourite "liming spot" (hang out) to eat a specialty dish called "pudding n' souse".
It is tradition that Bajans attend church in their finest attire every Sunday and after their morning worship they will indulge in a Sunday Lunch. This "Sunday Lunch" is made up of all Bajan cuisine such as macaroni pie, yam pie, flying fish, chicken stew, beef stew, pumpkin fritters, salad and much more!
On a Friday night most Bajans will "lime" (hang out) at a rum shop or some other hot spot, which provides entertainment and the drink of choice – for most locals it is a rum and coke.

Around the Christmas season, Bajans like to make sure that their homes look presentable because they never know what friends and family may drop by to wish them a Merry Christmas! Bajans tend to revamp their homes at this time of year.

Bajans always take pride in how they look and are well presented no matter what the occasion. They are also very friendly people and are looking to lend a hand.

On a Saturday, the locals will head into Bridgetown to do their shopping whether it is for local produce or apparel. Usually most of the shopping is done in Swan Street and Broad Street.