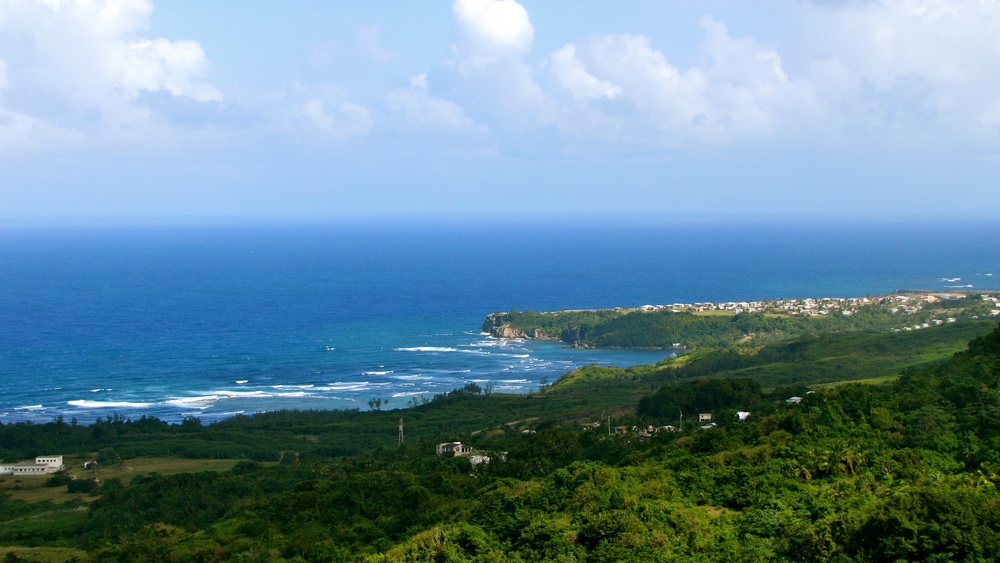 Barbados, which many claim has two personalities is 21 miles in length and 14 miles in width, computing an aggregate of 166 square miles of sheer beauty and culture. Due to its physical shape Barbados is sometimes compared to a sock or a pear. Now, you may wonder why we say two personalities, well the west and south coasts are lined with platinum prestigious white sand beaches and turquoise waters. Where as the east and north coasts are pounded by the Atlantic Ocean and bordered by natural forest, deep ridges and gullies, tantalizing caves and lush fields.
Barbados is divided into eleven parishes. They include Christ Church, Saint Andrew, Saint James, Saint John, Saint Joseph, Saint Lucy, Saint Michael, St. Peter, Saint Philip, Saint George and Saint Thomas. The latter two parishes mentioned are the only ones not lined with coasts. In the parish of Saint Michael lies Barbados's capital and main city, Bridgetown. Other main cities include Holetown, located in the parish of Saint James; Speightstown, located in the parish of Saint Peter; and Oistins, located in the parish of Christ Church. 
Barbados is a continental island in the Atlantic Ocean and is located 13 degrees North of the equator and 59 West of the Prime Meridian. As the most Eastern Island of the Lesser Antilles, Barbados lies 100 KM West of the Windward Islands and the Caribbean sea. The maritime claim for Barbados is a territorial sea of 12 nmi (22.2 km; 13.8 mi), with an Exclusive economic zone (EEZ) of 200 nmi (370.4 km; 230.2 mi), this gives Barbados a total maritime area of 183,436 km2. Of the total EEZ area 70,000 km2, is already set aside for offshore oil exploration. To the west, however, most of Barbados' maritime consist of a median lines with neighbours. 
The physical characteristics of Barbados are its lowlands or gently sloping, terraced plains, separated by rolling hills that generally parallel the coasts. Elevations in the interior range from 180 to 240 metres above sea level. Mount Hillaby is the highest point at 340 metres above sea level. Farther south at Chirst Church Ridge, elevations range from sixty to ninety metres. Eighty-five percent of the island's surface is composed of coralline limestone twenty-four to thirty metres thick; Scotland District contains outcroppings of oceanic formations at the surface. Sugarcane is planted on almost 80 percent of the island's limestone surface. The soils vary in fertility; erosion is a problem, with crop loss resulting from landslides, washouts, and falling rocks. Most of the small streams are in Scotland District. The rest of the island has few surface streams; nevertheless, rainwater saturates the soil to produce underground channels such as the famous Harrison's Cave.